South Georgia's Watermelon Quality
What It Takes To Grow These Beauties From Field to the Store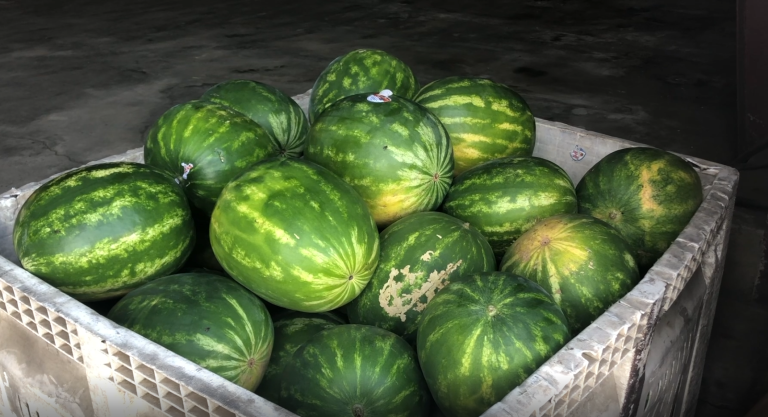 CORDELE, GA – The watermelon is one of South Georgia's hallmark crops. It takes a lot of work to grow this big piece of juicy watermelon.
"Always check the belly to see if it is yellow. See that right there, it's really yellow, that means it's good," said Darius Simmons, produce salesman.
In the Watermelon Capital, we caught up with Darius Simmons, a seller of melons who has had a great turn out of buyers.
"I have yellow meats, seedless, and citrulls," said Simmons.
He says customers are always satisfied when they visit to purchase them.
But, you may wonder, what makes a successful watermelon crop?
South Georgia growers say watermelons require warm soils that should be 65 to 70 degrees before planting.
They should be watered frequently and thoroughly with a large enough space for proper germination and growth.
Patience, like growing any other crop, is especially important to be sure farmers do not harvest too early.
This year, the melons seem to be right on schedule in the Watermelon Capital right on time for the kickoff of the Watermelon Days Festival.
For more information on the growth of watermelons and other crops, contact your county extension agent.