Residents protest high light bills and utility shut-offs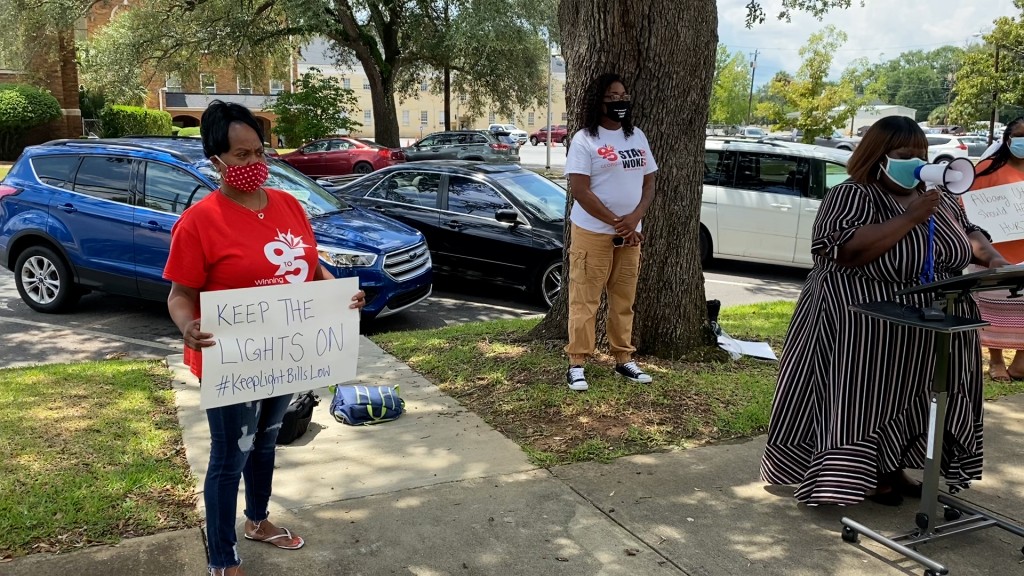 ALBANY, Ga. – Albany residents enraged with the city stood in front of the Albany Utilities building to protest what they're calling outrageous light bills and unjust service cutoffs.
When the pandemic first hit the city, the utilities department ceased all shut-offs for non payment. But now, payments are due and power is getting shut off.
The organization, Albany Coalition for Lower Utility Bills, submitted a petition with 187 signatures attached but say city officials have failed to respond.
"They won't give an extension, it's hot, and they're cutting off people's lights and they don't have no money due to COVID-19. Some people ain't got no jobs. The buck stops here. Why can't we get together and get a policy that works for the whole community," said resident Diana Brown during the organization's press conference.
The organization is also asking for Utility board meetings to be changed from 8:30 AM to 6:00 PM so that residents can more easily attend the meetings.