Over a hundred poll workers needed for upcoming election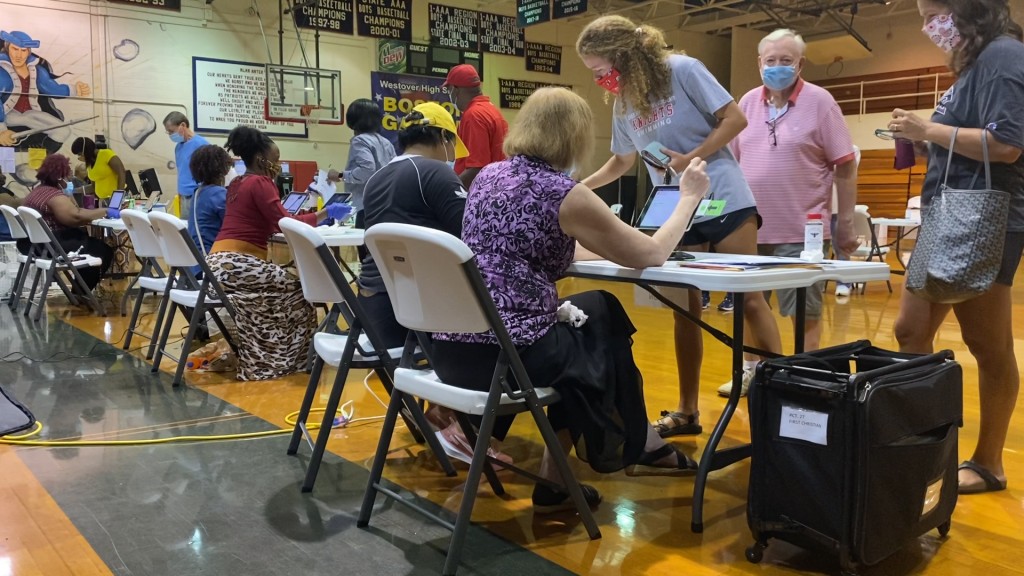 ALBANY, Ga. – Back in June polling places were filled with people, confusion and long lines. And with the November election creeping up, there's a major concern.
"Our main concern remains always with staffing," says Elections Supervisor Ginger Nickerson.
In June, polling places had to be combined to accommodate to the staffing shortage.
"We actually had individuals that quit a week before the June election."
12 precincts were combined making a total of 22 available, six less than in past election years. Workers just decided to stay home instead of risking contracting the coronavirus.
"And we had a lot of staff that just refused to work that would not work which is the reason why we had to combine."
This election, commissioners expressed the need to have all 28 precincts open.
"I think its important to get all 28 of them open if thats what we're supposed to have in this county. We need to make sure we allow these folks to use these precincts and we need to do whatever means necessary to try to get these people there to fill those positions," says Dougherty County Commissioner Clinton Johnson.
At the moment, Nickerson says there's just not enough staff for all 28 precincts.
"We will need approximately 280 people or more so we are heavily recruiting individuals to work."
Early voting for the November election begins on Oct. 12 and if you're interested in volunteering or applying for a staff position in the elections office click here.