Free COVID-19 training offered to local businesses to bring back consumer confidence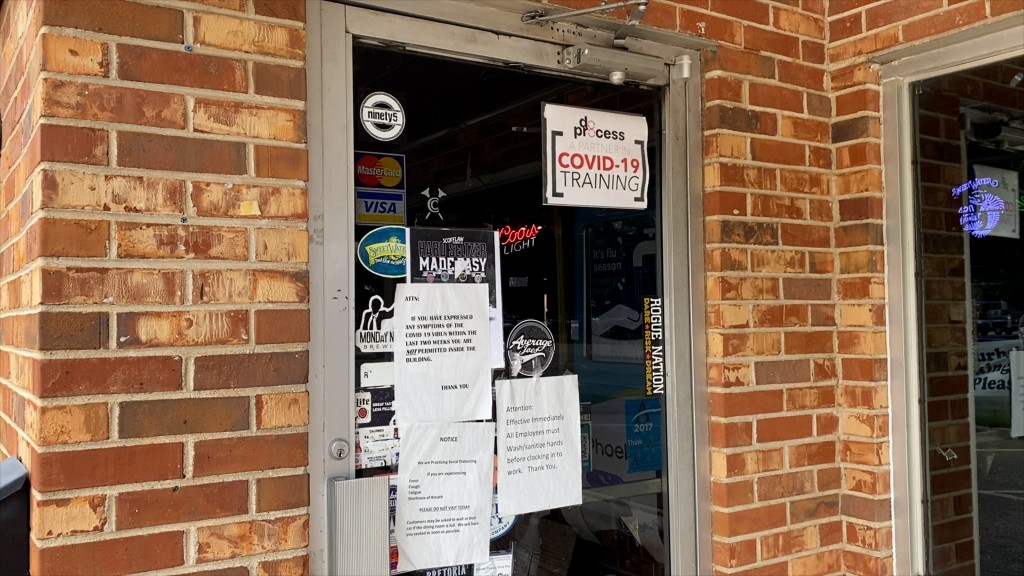 ALBANY, Ga. – The City of Albany and Dougherty County government have partnered with The Levee Studios to provide certification for restaurants to become COVID-safe, and the program is free to local businesses through the Albany Convention and Visitors Bureau (CVB).
The Levee Studios developed the COVID-19 Safety Training Certification through its "DoProcess" platform.
What was initially created to help companies train new employees has been reworked to teach industry workers proper COVID-19 safety procedures per the governor's guidelines. Co-owner of The Leeve Studios, Blake Cook, says the training program is updated as the guidelines change.
"We just wanted to take the guidelines that are coming out through the CDC and through the government and make it a little more palatable for the employees," says Cook, "we just wanted to make something a little easier for our community to get through and get back on their feet a little bit quicker."
The program is offered to 17 different sectors including retail, movie, utilities and dining.
"There's so much COVID information out there, we wanted to build a one stop shop for all industry sectors to make sure all employees are on the same page. And not only on the same page but each individual is validated, not just given a handout to say 'hey read this,' we want to make sure that your workplace is safe," says Cook.
Local restaurant employees who complete the training will receive a certificate and once the entire staff completes the training the restaurant will be promoted as a COVID-19 Safety Trained establishment.
If you see a "DoProcess" sign in a retail window, you can be assured that the workers there are up to date with proper COVID-19 procedures.
To sign up email Rashelle Beasley at rbeasley@visitalbanyga.com call 229-317-4760.
Comments