Flint RiverQuarium receives $100,000 grant from the Richard King Mellon Foundation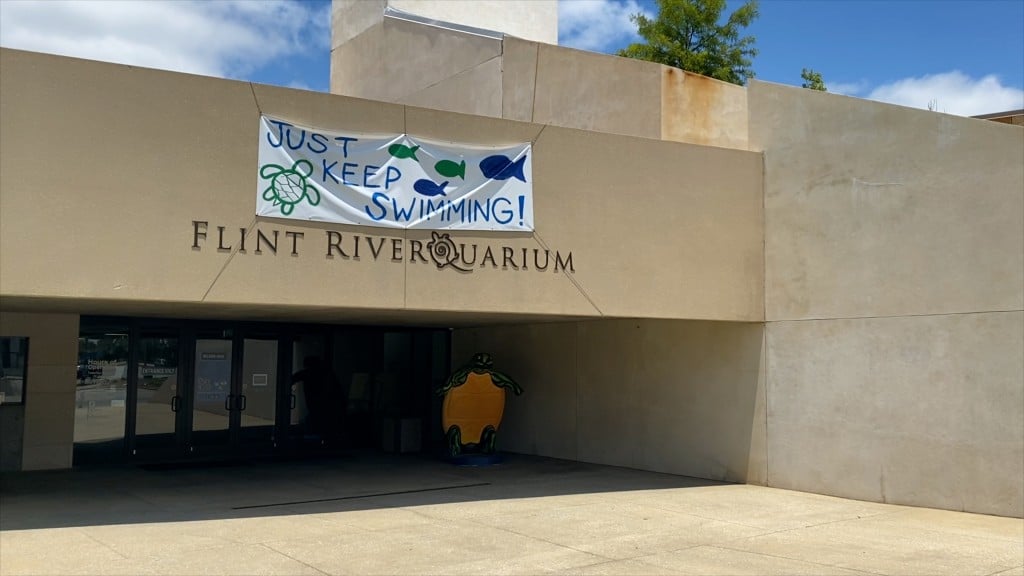 ALBANY, Ga. – The Flint RiverQuarium has received a grant of $100,000 from the Richard King Mellon Foundation for COVID-19 relief efforts. The grant, with the addition of other funds and in-kind contributions, will be used to establish a virtual online learning hub to address shortfalls in available K-12 learning resources as a result of the COVID-19 pandemic.
In partnership with Chehaw Park & Zoo and Thronateeska Heritage Center, and with additional technology and marketing support from the Albany Convention & Visitors Bureau, the Flint RiverQuarium will develop a user-friendly, accessible digital educational library for use by educators in their own class rooms.  The site will enhance and expand on video content consisting of more than 125 videos originally produced during the COVID-19 shutdown.
In addition, new standard-specific video content will be produced, along with companion educator guides and student activities. The grant also includes the delivery of online educator workshops for teachers, linkage to various school system websites, and the inclusion of materials required for special needs students.
"The recent COVID-19 pandemic has fundamentally changed the way that museums, aquariums, and zoos can deliver their educational messages," said Tommy Gregors, executive director of the Flint RiverQuarium, Chehaw Park & Zoo, and Thronateeska Heritage Center. "This funding from the Richard King Mellon Foundation gives us the opportunity to rethink our approach and to design an online presence that will live far beyond COVID-19 crisis. These new virtual learning programs will become an integral part of each venue's educational mission."
Based on past funding and the successful completion of a previous grant project, in May the Flint RiverQuarium was invited by the Richard King Mellon Foundation to apply for a special one-time COVID-19 Economic Impact and Recovery grant. The foundation received 235 submissions, with just 80 of those invited to submit full proposals. The Flint RiverQuarium was one of only 37 chosen for funding.
"The severe impact of COVID-19 on the Albany community has been a national story, and the Foundation wanted to help," said Foundation Director Sam Reiman. "This grant builds upon our historic support of the community to help the RiverQuarium to create new assets for learning – assets that we hope will bring benefits to Albany students for years to come."