ASU offering scholarships and grants to encourage students to enroll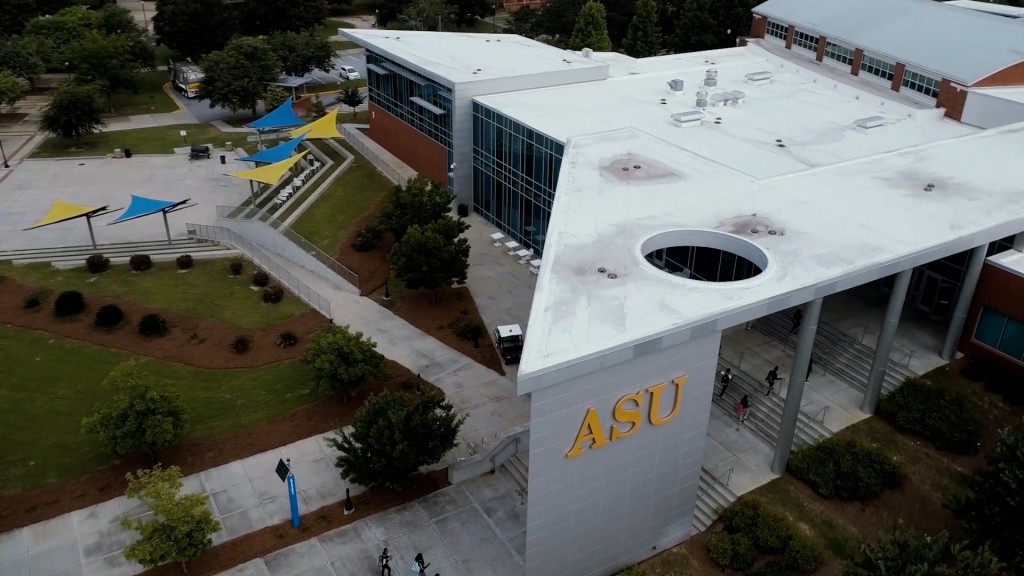 ALBANY, Ga. – Although the ongoing pandemic has disrupted school and forced some universities to adopt new procedures, Albany State University is actually seeing a spike in enrollment. Officials say that although these are uncertain times, this is ASU's largest enrollment in the past three years, with an increase of nearly 6% from 2019.
"We have a little over 6,500 students enrolled so we're really excited about that and we attribute that really to our recruitment strategies and our communication channels that we implemented despite the pandemic that's been in place," says Vice President of Enrollment Management and Student Success, Kenyatta Johnson.
ASU assists students in need through the efforts of scholarships such as the Golden RAM Retention Grant (GAP Scholarship), the Local Scholars Grant and many more through the ASU Foundation.
In response to the high COVID-19 cases and deaths in Albany, the university ceased all in-person instruction mid-march. Since then, university officials say giving students options during a global pandemic is what's bringing them back.
"Those classes that are being offered online are being offered in a synchronized real-time format so they can interact live with their fellow classmates, with their instructors and still have that same experience as if they were here on campus."
And for students who prefer in-person instruction over learning from home, officials say they are following all CDC guidelines and procedures to help keep transmission of the virus low.
"There's a lot of safety measures in place including cleaning protocols as well to ensure that our campus is a safe environment for those students who do choose to come back in person."
The application deadline to apply for spring 2021 is November 1. In addition to multiple student success initiatives, ASU offers research opportunities, study abroad programs, community engagement, and over 50 student organizations to be a part of. Students can apply at
www.asurams.edu/apply
.
ASU is encouraging current and future students to complete the (Free Application for Federal Student Aid) FAFSA to prepare for the '21-'22 academic year. Registration begins October 1 and the ASU priority deadline is November 1. Filling out the FAFSA is an important task for students so they qualify for scholarships, grants, and forgivable federal loans.