Window tint stop leads to pair's drug arrest
Crisp deputies use PIT maneuver to stop fleeing suspects; drugs found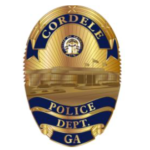 CORDELE, GA- Crisp County deputies have now identified the pair of suspects arrested Thursday morning after a brief car and foot chase through Cordele.
According to Crisp County Sheriff's Public Information Officer Haley Little, the two suspects taken into custody are 39 year old James Collins and 44 year old Kimberly Phillips, both of Cordele.
Deputies say around 10am Thursday, an officer tried to stop a silver Chevrolet Impala near the 24th Avenue intersection and 15th Street for a possible window tint violation.
That's when deputies say the driver tried to elude them and began to operate the car in a reckless manner.
The vehicle was stopped by use of a PIT maneuver on 20th Avenue where Collins was taken into custody without incident, but deputies say Phillips tried unsuccessfully running from the scene and was captured nearby.
A search of the vehicle by deputies allegedly yielded suspected hydrocodone and other pills.
Collins faces multiple charges including drug possession with intent to distribute, attempting to flee an officer and a host of traffic related violations.
Phillips faces a single count of obstruction or hindering law enforcement.
At last report, both were being held in the Crisp County Detention Center.