White House Partners with the State of Georgia to Build New Major Community Vaccination Center in Atlanta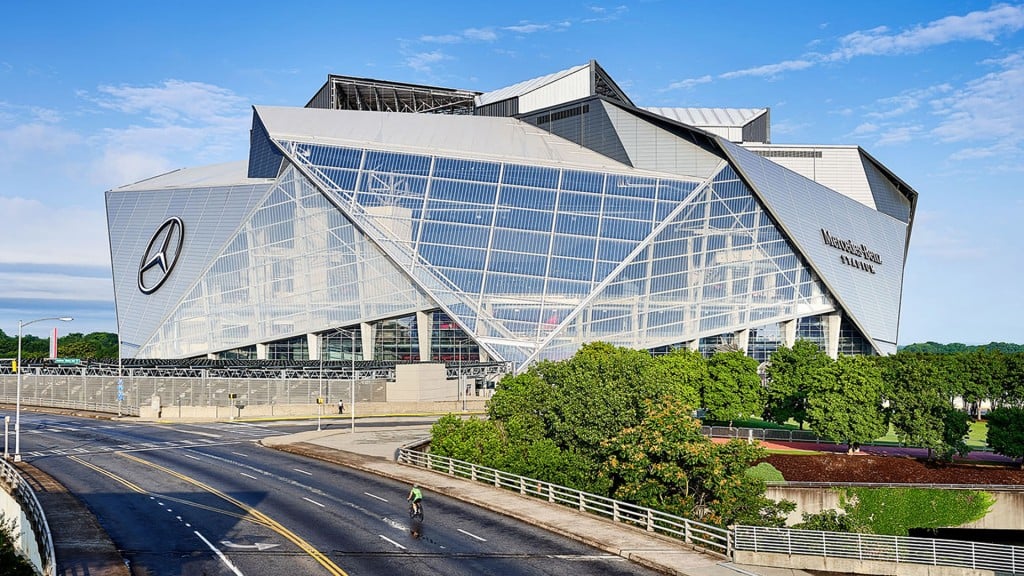 WASHINGTON — Today, the White House announced that the Administration will be partnering with the State of Georgia to build a new major Community Vaccination Center (CVC) in Atlanta.
The CVC will be at Mercedes-Benz Stadium in Atlanta. The site will be capable of administering approximately 6,000 shots in arms a day (42,000 doses per week), and will operate seven days a week for an eight-week period.
The White House is deploying federal teams immediately to work hand-in-hand with the state and local jurisdictions, and the site is expected to be up and running in the next two weeks. The CVC will utilize primarily federal staff in support of state and local governments. Representatives from Fulton County, GEMA, GA DPH, FEMA and other supporting partners will be meeting today to develop the plans for site setup and operations.
During this pilot period, the federal government will provide limited direct vaccine allocation to the site through FEMA—as we do through federal entities for other federal programs.
The site was identified using a range of criteria, most central to those is the CDC's Social Vulnerability Index. This tool was created to help emergency response planners and public health officials identify and map communities that will most likely need support before, during, and after a hazardous event. The index takes into consideration critical data points, including socioeconomic status, household composition, minority status, languages, housing type and transportation.
Site considerations for the Mercedes-Benz Stadium location included its accessibility to and from public transportation – including MARTA Rail (Green and Blue Line GWCC/CNN Center, and Vine City stop), Para-transit (MARTA Mobility) and numerous bus routes – as well as its central location within metro Atlanta, allowing it to also serve eligible populations in DeKalb and Clayton Counties. The Stadium also has the adequate square footage, parking, and infrastructure capacity to meet the minimum requirements for this type of CVC.
The goal of establishing these joint federal pilot centers is to continue to expand the rate of vaccinations in an efficient, effective and equitable manner, with an explicit focus on making sure that communities with a high risk of COVID-19 exposure and infection are not left behind.
The State of Georgia is currently vaccinating Heath Care workers, Long-term Care Staff, and Residents, along with Adults who are 65 or older (Phase 1A+). Effective March 8th, Pre-K through 12 teachers/staff will be eligible for vaccinations.
Ensuring Vaccine Access to Vulnerable Populations in and around Fulton County:
• Fulton County, with a population of over a million residents, was identified as one of multiple Georgia counties with significantly underserved/marginalized populations.
• In Fulton County, where just over a quarter of the population has been vaccinated, there's currently a 15.1% poverty rate, and over half of the population are minorities. 1 in 10 residents has a disability and 11.1% of the population is over 65 years old. Nearly 2% of the population has a limited English proficiency, and 11.1% of households do not have a vehicle.
• To assist in reaching historically underserved communities, the State of Georgia is engaging Faith and Community based organizations, in addition to non-governmental partners to conduct outreach, messaging, client registration/appointment setting, and, if needed, transportation to and from the vaccination center.
• Fulton County's geographic proximity to other counties that contain zip codes with high SVI, including DeKalb and Clayton Counties, makes it an ideal location for a CVC.