Today's Weather Authority Forecast: June 20, 2022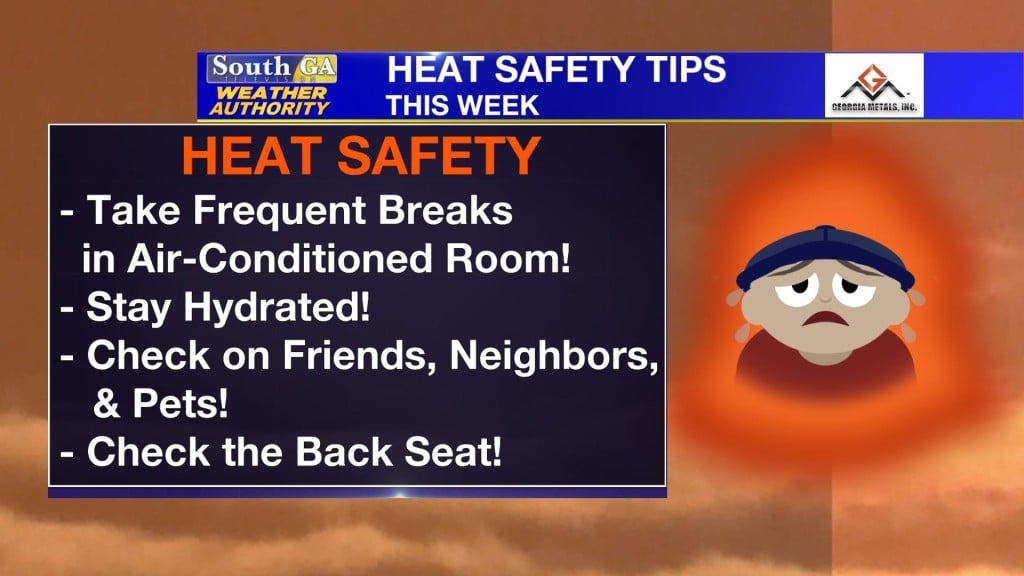 RECORD HEAT POSSIBLE THIS WEEK…
After a brief period of relief with lower humidity on this Juneteenth/Father's Day weekend, the heat returns with a vengeance this week just as summer begins.
Summer solstice is Tuesday 6/21/2022 at 5:13 AM EDT.
Some heat stats for Albany, GA…
*There have been 2 99° days in May, and 6 99° days in June pending final review after parts of the ASOS station was replaced at the Southwest Georgia Regional Airport (KABY).
*Albany, GA has yet to top 100° this year.
*The all-time record high for Albany, GA is 107° set on July 14, 1980.
So for the forecast…
*The hottest, record-setting days will be Wednesday and Thursday.
*The ECMWF Model has been consistently the hottest with today's operational run indicating actual highs 111°-114° between the two days. The GFS Model is a touch cooler only by a couple degrees around 102°-105°.
*Official forecast as of now: Tues. 6/21 100°, Wed 6/22 105°, Thurs 6/23 106°, & Fri 6/24 102°.
*This could be the longest stretch of 100°+ days since the heat wave in 2011.
*The Records are: Tues. 6/21 102° (2009), Wed. 6/22 102° (2009), Thurs. 6/23 104° (1944), & Fri. 6/24 104° (1981). So if the forecast verified, there's a chance the records would be shattered for Wed 6/22 & Thurs 6/23.
*As for the Heat Index or "feels-like". Dew points or the measure of moisture will return into the upper 60's and low to mid 70's. This will send heat indices past 110° for several days, and in some cases 113°-115° which is Excessive Heat Warning criteria for our area.
Things to remember…
*This "death ridge" heat dome setup is not uncommon for early summer, but its strength is.
*The official temperatures are taken by the observation sites by the NWS.
*Temperature measurements in direct sunlight such as your car's thermometer are not as accurate as the proper methods for measuring temperature.
*Still, this week especially, you should practice heat safety. Stay hydrated, and take frequent breaks in the A/C. Check on your friends and neighbors including the elderly and your pets. Check the back seat!!! Stay safe! Beat the heat!
It's important to know the signs of heat exhaustion and heat stroke as temperatures reach dangerous levels.
The heat will be dangerous to those without proper cooling & hydration. Be safe!
If you love talking about the weather, we would like to hear from you! Now you can sign up to become a South GA Television Weather Watcher!
Click the Weather Watchers link at the top of southgatv.com to find out more, let us know you're interested, and become part of the team!
Matthew Crumley
@MattSouthGATV
Because Local Matters!