Tift murder suspect arrested
Crisp Sheriff officials release new mug shot of accused killer Alexis Banks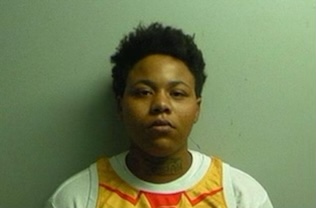 TIFTON, GA – An arrest has been made in Friday night's fatal shooting that left a woman dead and two others wounded.
Tuesday morning, Tift County Sheriff's deputies released the mugshot of 22 year old Alexis Danielle Banks.
Per Tift County Public Information Officer David Haire, Banks is being charged with felony murder and three counts of aggravated assault.
Banks was arrested in connection with a shooting incident at a Union Road residence Friday night.
23 year old Jada Golson was killed in the gunfire.
Banks is currently being held in the Crisp County Detention Center.