Thief breaks in to deputy's vehicle, steals rifle and ballistic vest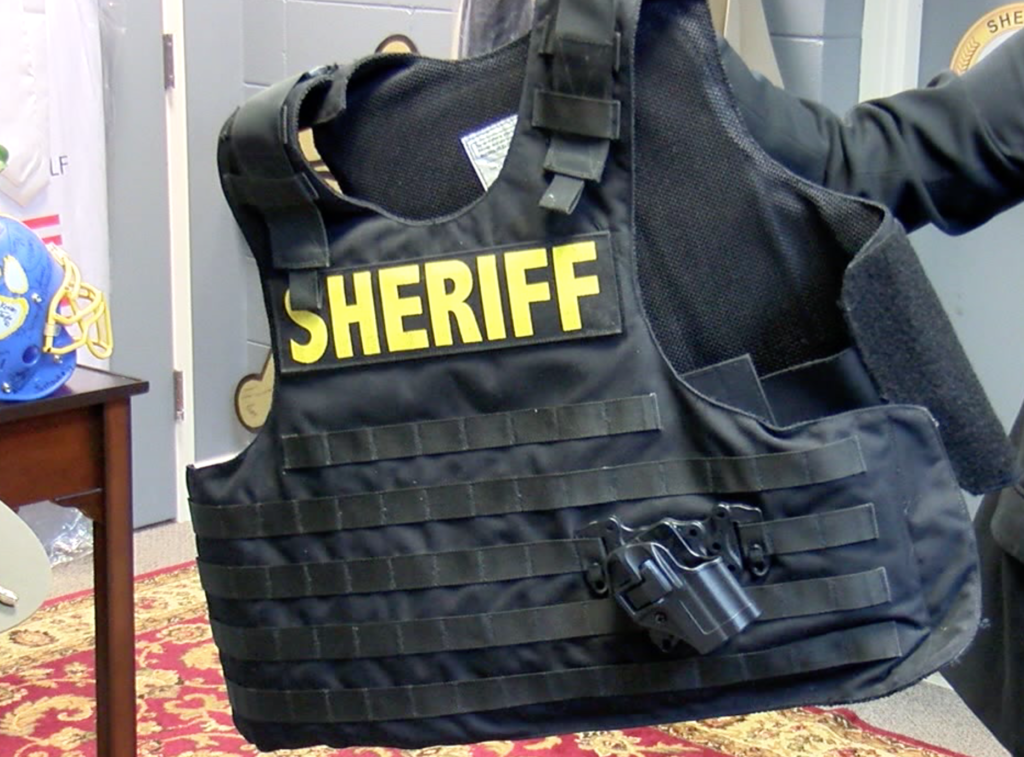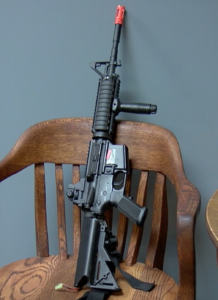 CORDELE, Ky. -Authorities in Crisp County are offering a reward for information leading to the recovery of items stolen from one of their vehicles.
An unmarked Ford F-150 was burglarized outside the residence of a Crisp County Sheriff's investigator sometime Tuesday night.  The thief or thieves used a trailer hitch from the investigator's personal vehicle and broke a window to gain access.
An assault rifle and a ballistic vest were stolen from the vehicle.
Crisp County Sheriff Billy Hancock said they are investigating the theft intensely and that concerns are heightened because the weapon and vest taken can be dangerous in the wrong hands.
"It concerns me any time we have gun violence in this community," Hancock said. "We've had some gun violence in this community lately and I know the people are concerned about that.
"When you look at the nation as a whole we have had some mass shootings. This is a weapon that can perform a mass shooting because of the number of magazines and the number of rounds in those magazines and then this subject now has a ballistics vest that would allow him to stand up longer if he were to get in some type gun battle with somebody.
"So I have all those concerns and we get these concerns not because it's ours but any time weapons are taken out of vehicles," he said.
Hancock believes the theft was an isolated incident and he does not believe the investigator's vehicle was targeted.  A reward is being offered for information leading to recovery of the stolen items.
"Well not only was our vehicle broken into that night but some other vehicles were ransacked in the area there inside the city," Hancock said.
"So we contacted those individuals and reported those to the city. We've looked at their videos and fingerprinted their cars. We've fingerprinted our car. We've looked at some of the things taken.
"We've gone door to door we've been on the streets talking to people. I am offering a reward. If that weapon can be turned in, if someone sees something, say something and if it leads us to that weapon and vest, we will give a reward for getting that back."
If anyone has any information they are asked to contact the Crisp County Sheriff's Office at 229-276-2600.