Phoebe's new Covid-19 low
Case admissions slowed to a trickle per health system's CEO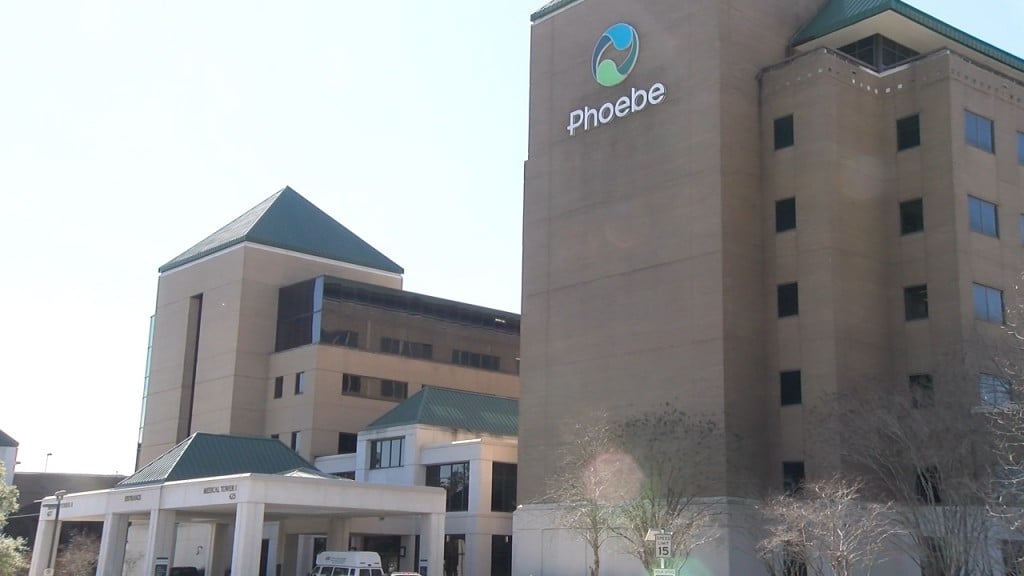 ALBANY, GA- As of Friday morning, these were Phoebe's COVID-19 numbers:
Total COVID-19 Patients in Phoebe Putney Memorial Hospital – 4
Total COVID-19 Patients in Phoebe Sumter Medical Center – 0
Total COVID-19 Patients in Phoebe Worth Medical Center – 0
Total Inpatients Recovered – 4,302
Total Positive Deaths from Phoebe Putney Memorial Hospital – 457
Total Positive Deaths from Phoebe Sumter – 124
Total Positive Deaths from Phoebe Worth – 1
Total Vaccines Administered – 79,330
Phoebe reached its lowest total number of COVID-19 inpatients on Friday, caring for only four patients, all at its main hospital.  In March the health system admitted 28 COVID-19 patients, the second lowest total of any month during the pandemic.
"We are pleased that our COVID admissions have slowed to a trickle.  After encouraging numbers in March, April has gotten off to a good start, as well.  We have not admitted any patients for treatment of COVID so far this month.  Those four patients we are caring for today have been hospitalized for an extended period and are no longer infectious.  They are not yet healthy enough to be discharged, but we hope they will fully recover and be able to return home soon," said Scott Steiner, Phoebe Putney Health System President & CEO.
Because of reduced virus transmission and low hospitalization rates, visitors to Phoebe facilities no longer must double mask.  As of now, only a well-fitting surgical mask is required.  After a thorough review of the latest evidence on personal protective equipment (PPE) effectiveness and the updated guidelines from the Centers for Disease Control and Prevention (CDC) and the Occupational Safety and Health Administration (OSHA), Phoebe is now basing its PPE requirements – including masking for visitors – on the CDC's color-coded COVID-19 transmission level for each county where a Phoebe hospital is located.
"While full PPE will always be required for anyone coming in contact with a patient who has a confirmed or suspected COVID-19 diagnosis, we can now safely reduce some PPE requirements for Phoebe Family members who are not encountering COVID patients and for visitors as well.  Those rules will remain in effect as long as CDC county COVID-19 transmission levels remain low or moderate.  Stricter rules will be reinstituted, if transmission increases to substantial or high levels," said Dianna Grant, MD, Phoebe Putney Health System Chief Medical Officer.
Currently, the CDC lists the transmission level in Worth County, where Phoebe Worth Medical Center is located, as low.  The level is moderate in Dougherty County and Sumter County, where Phoebe Putney Memorial Hospital and Phoebe Sumter Medical Center are located.