Phoebe staff working to make reusable masks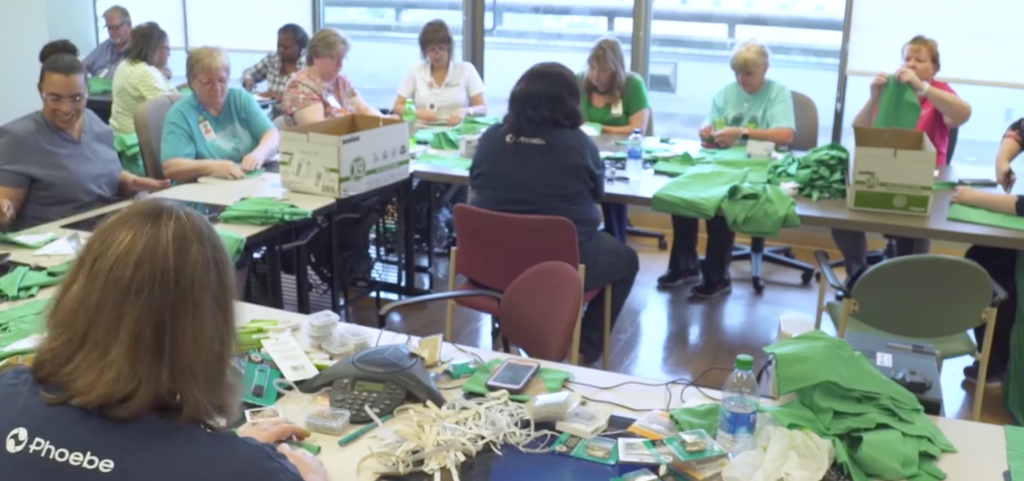 (ALBANY, GA)- With Phoebe workers treating coronavirus patients around the clock, the hospital is working to ensure they don't run low on medical supplies.
The hospital's staff, along with volunteers from the community, are working to create new protective masks for fellow staff members.
Doctor James Black says they're trying to have a re-usable option available that can be chemically cleaned instead of going through thousands in a single day.
That ability to re-use the masks is what doctor black is calling a saving grace.
Dr. Black tells us, These things are treated with chemicals that help us repel moisture and helps with a barrier. But they're also re-usable, and that has helped us now save not just on our limited surgical masks, but our N95 masks as well."
He says they're hoping to be able to make up to 2,000 masks per day.