Moultrie's Main Street Park under construction
Main Street Park will be closed due to construction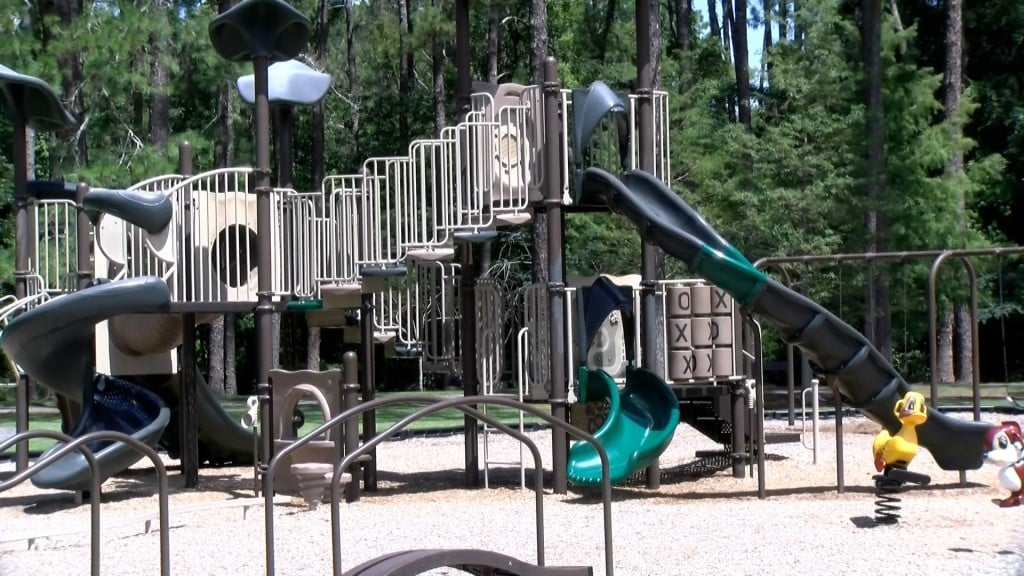 MOULTRIE, GA- The playground at Main Street Park is undergoing construction to bring a cooler and safer play environment to the children of Moultrie.
Maggie Davidson, Director of the Moultrie-Colquitt County Parks and Recreation Authority says, "We've got a shaded structure going up that will cover the play area, they're putting in the footers for the uprights right now and they'll come back next week to finish constructing everything and putting the shade over the top."
The steal framed shaded structure is being added to protect the temperature of the playground equipment and prevent any heat related injuries to children.
Davidson says, "I've learned that we won't do anymore playgrounds without shade over them, but we don't have a lot of trees here so it's protecting kids from sun and not having parents have to reapply sunscreen every thirty minutes. Part of our inspections we do we come in with a laser and take temperatures in various parts of the playground and we will read very high temperatures, so it's just as a safety piece really… we don't want any burns happening."
This project is funded by 2019 SPLOST dollars and cost around 50 to 60 thousand dollars. Although inflation has affected these numbers quite a bit, Davidson says now is the perfect time.
"Everybody's getting back in the routine of school and classes start going on field trips, stuff like that."
Construction began August 15th, and Maggie Davidson says if all goes to plan her goal is to have the park back open to the public by Labor Day Weekend.
If you have any questions or concerns about this project or upcoming projects you can find their email on their website at MCCPRA.com or call the Moultrie Parks and Rec Office at 229-668-0028.