More broadband bound for Georgia's rural residents
Middle Georgia EMC teams with a new ISP to bridge state's digital divide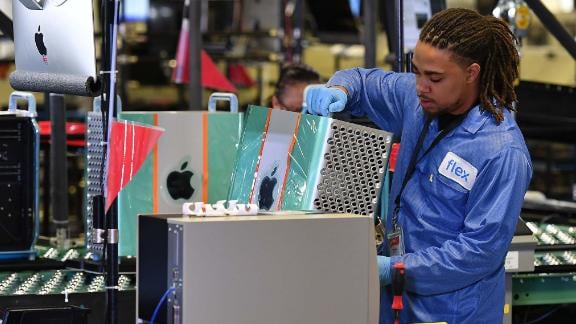 VIENNA, GA – More broadband and better internet service is less than a year away for some Georgians who live far from the city limits.
Tuesday in Vienna, representatives from Middle Georgia EMC unveiled their new partnership with Conexon Connect to bring high-speed fiber broadband to customers in Dooly, Houston, Pulaski, Macon, Wilcox, Turner and Ben Hill Counties.
The 36 million dollar project includes deploying a 1,900 mile fiber to home network, to serve the 4,800 members.
The first customers should be connected as early as next year.
Middle Georgia EMC President & CEO Randy Crenshaw says the Covid-19 pandemic and the protocols that followed prompted them to hasten their upgraded internet plan.
"Our members have waited long enough for high-speed access to make telemedicine, remote learning, working from home and videoconferencing with loved ones a reality on a daily basis," said Randy Crenshaw, president and CEO of Middle Georgia EMC. "Conexon Connect is making it possible for our members to access this vital service at last. We are ready to show them all the opportunities that open up in a more connected community."
The fiber-optic network will offer members access to symmetrical Gigabit internet capabilities (same download and upload speeds) – among the fastest and most robust in the nation. Additionally, it will provide reliable, clear phone service and enable the benefits of smart grid capabilities to the electrical infrastructure, including improved power outage response times, better load balancing, more efficient electricity delivery and other benefits.