MCLB Albany implements Health Protection Code Charlie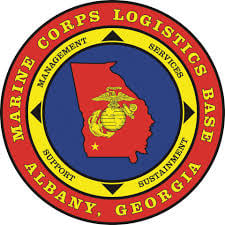 MARINE CORPS LOGISTICS BASE Albany, Ga. – Marine Corps Logistics Base Albany implemented Health Protection Condition Charlie (HPCON-C) Wednesday, to maintain the readiness and protection of base personnel and families.
HPCON-C means there are multiple confirmed cases of a disease such as the 2019 Novel Coronavirus (COVID-19).
MCLB Albany military, civilian and medical leaders are taking the necessary precautions to prevent a potential outbreak to include cancelling or curtailing services, events and operations that could potentially facilitate the spread of the virus.
Please note: Given the fluid nature of this situation, availability of services will likely change frequently.
If personnel have a fever of 100.4 or higher and show signs of respiratory symptoms like coughing and shortness of breath, they should call Phoebe Putney Health System's COVID-19 Hotline at 229-312-1919, open daily (9 a.m. – 5 p.m.).
In HPCON-C, members of the public should continue utilizing strict hygiene and social distancing measures they implemented in both HPCON-A and HPCON-B. Families should expect to remain in their homes for a prolonged period of time. Personnel should also prepare for the potential of limited access to supplies and services due to the possibility of restricted access to the military installation.
All updates involving MCLB Albany will be posted at www.albany.marines.mil and on the base's Facebook and Twitter pages.
For additional guidance on COVID-19, please visit www.cdc.gov/covid19.
Article courtesy MCLB Albany
Comments
comments