Flint River Fresh Continues Work to Support Community Health, Vaccination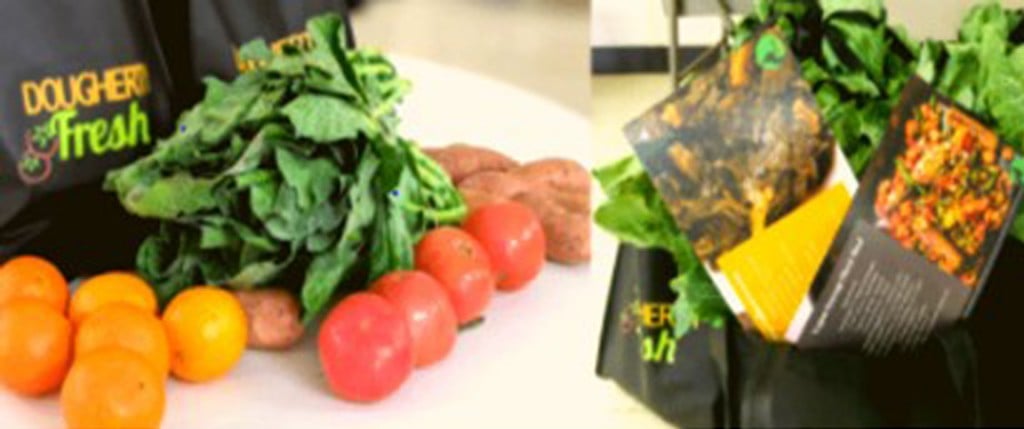 ALBANY, Ga. — On March 22, Flint River Fresh Executive Director Fredando "Farmer Fredo" Jackson was pleased to join Albany leaders and citizens in receiving the COVID-19 vaccination.
Flint River Fresh, a 501(c)(3) nonprofit organization, aims to increase the availability of fresh produce and instill healthy eating habits through community farm sites and youth engagement.
"Community health underlies the entire mission of Flint River Fresh," says Chairman Marty McLendon. "When the COVID-19 pandemic devastated Albany and southwest Georgia, we recognized the importance of addressing community needs during the pandemic as key to a holistic approach to community health."
At the onset of the COVID-19 pandemic, community oriented work was heavily impacted while Flint River Fresh implemented CDC protocol limiting youth engagement and volunteer activities.
When Albany became a national hot spot for the COVID-19 pandemic in April 2020, Flint River Fresh pivoted programs to serve the local community through a produce box and hot meal program. For 15 weeks, Flint River Fresh served nearly 1,000 first responders, furloughed workers, and vulnerable individuals with locally sourced fresh produce and hot meals purchased from locally-owned restaurants. Through support from its board and sponsors, Flint River Fresh spent over $15,000 with locally-owned restaurants and farms during this time.
As vaccinations become more widely available, the Flint River Fresh team is optimistic about what this means for continuing key programs of Flint River Fresh. This is why Flint River Fresh leadership joins community members in receiving the COVID-19 vaccination.
"Our organization's mission is to better effect health outcomes through encouraging healthy choices and greater access to fresh foods and vegetables. So many of the people that we serve have underlying health conditions and have been living in fear. Vaccinations not only help protect those that are most vulnerable, but further allow us to better serve those that are in most need of our services" says Executive Director Fredando Jackson. "I'm excited to take the necessary steps to protect my family and my community from COVID-19."
Jackson says community vaccination is what will also allow Flint River Fresh programming to "get back to normal."
"Volunteers on our community farm sites are the lifeblood of our work," says Jackson. "And schools operating at full capacity is key for our programming with youth, ensuring we instill healthy habits at a young age. Coming together to get vaccinated and strengthen our community is what will give Flint River Fresh the opportunity to continue our work to increase access to fresh foods across southwest Georgia."
In Dougherty County, vaccines are available at:
Phoebe Putney Dougherty County Health Dept Albany Area Primary Health Care
229-312-1919
311 W 3rd Ave
229-352-6567
1710 S Slappey Blvd
229-338-7589
2410 Sylvester Road
Please visit the Georgia Department of Public Health website for more information.