Family honors mother by feeding community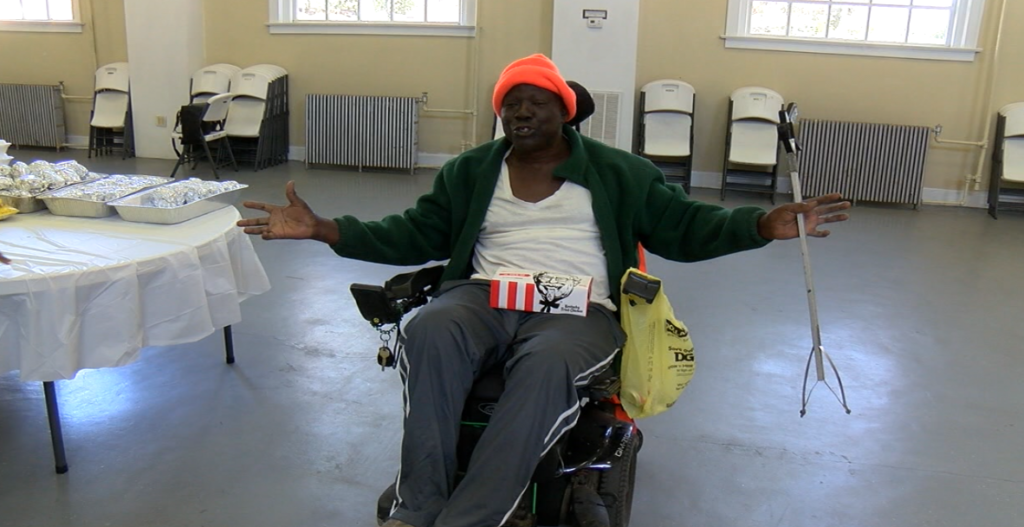 CORDELE, Ga. – Adrian Patrick and his family were looking for a special way to honor the memory of their beloved mother Gloria King Patrick, a long time elementary school teacher in Crisp County. Mrs. Patrick always exhibited a great love for her students and the community.
Patrick's family teamed up with some local restaurants to sponsor the first feed the community meal. Patrick, who works as a criminal defense attorney, said he has noticed that hunger plays a big role in the crime rate across the country and he said locally he wanted to step up and do something to make a difference.
"The number one cause of crime is hunger," Patrick said. "So I said to myself OK if people are hungry, and I didn't realize people were really hungry. I thought if people had food stamps, that was enough but I realized that wasn't enough. So I said, 'OK what can I do instead of just talking about it. What can I do active.' So I got together with by sister and brother and we decided to get money up so we can feed the community, in honor of our mother, who would have done the same thing."
Meals were distributed by a pick up only basis at the Gillespie Seldon Institute in Cordele, and over 500 people enjoyed a free hot lunch from one of the participating restaurants such as Kentucky Fried Chicken, Pizza Hut, BJ's Diner, Reid's Rib Shack, the Vegetable Garden Inn and Hot Grits and Crab Legs.
And while citizens enjoyed the rare treat, those that participated by providing meals or lending a hand enjoyed giving back to the community even more and are anxious to see events like this become more common in Cordele.
"It is so great to be here giving back to the community sharing with our friends so everyone will come out and support a great big movement to make Cordele great again. We can do it, right here, right now. It takes you Cordele, to make Cordele great again. So support us and support what we're doing right now," said Kamia Snead who works at Hot Grits and Crab Legs.
The dinner was a thoughtful way to honor the memory of Mrs. Patrick but served as a testimony to giving thanks for what we have and doing something worthwhile for others.
"I'm thankful for life, health and strength and I pray daily and tell the lord thank you for allowing us to be able to do this kind of work and I am truly thankful," said Brenda Crawford, who manages Kentucky Fried Chicken.