Dougherty County leaders optimistic at Thursday COVID-19 briefing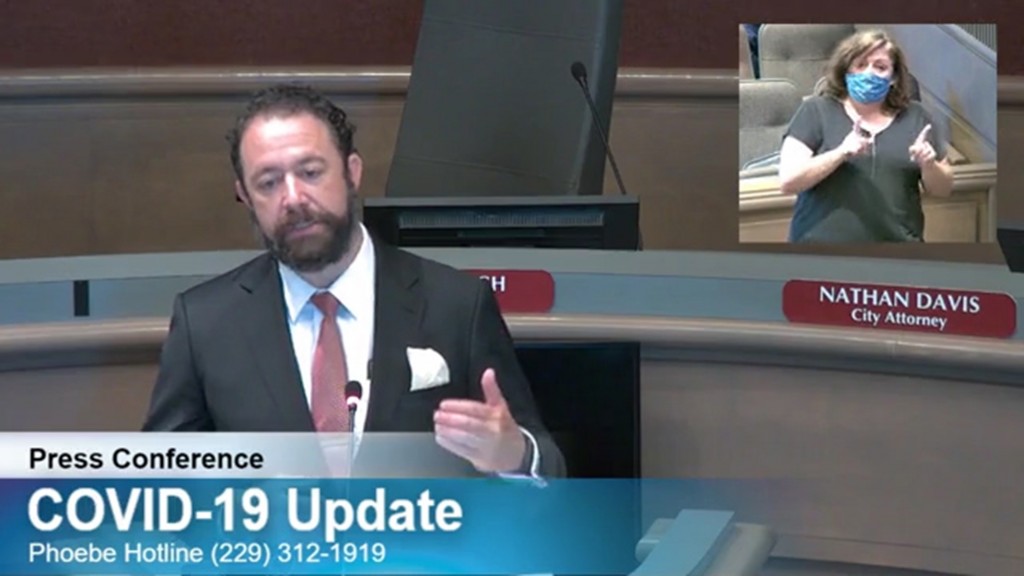 ALBANY, Ga. — Albany and Dougherty County leaders announcing at today's COVID-19 briefing they're optimistic about moving forward during this pandemic.
County leaders acknowledged restaurants and local businesses who have already been practicing social distancing and enforcing the use of masks.
While there is concern about a possible second wave of cases, community leaders feel that Southwest Georgia will be ready should the worst happen.
Albany Mayor, Bo Dorough says, "It is difficult however to remain optimistic in times like these. We do not know what the future holds, and we read that some scientists expect a second wave. Possibly in the Summer, possibly in the Winter. If so, we will respond…"
"We are now positioned so that in the event that there is a second spike, or a major second wave, we can handle a significant amount of patients far above and beyond where we were at the first curve," says Dougherty County Commission Chairman, Chris Cohilas.
The Phoebe Health System also announced at the briefing that more than 330 inpatients have recovered from COVID-19.