Crisp Football Parts Ways with Harber
Successful prep football coach stunned by sudden dismissal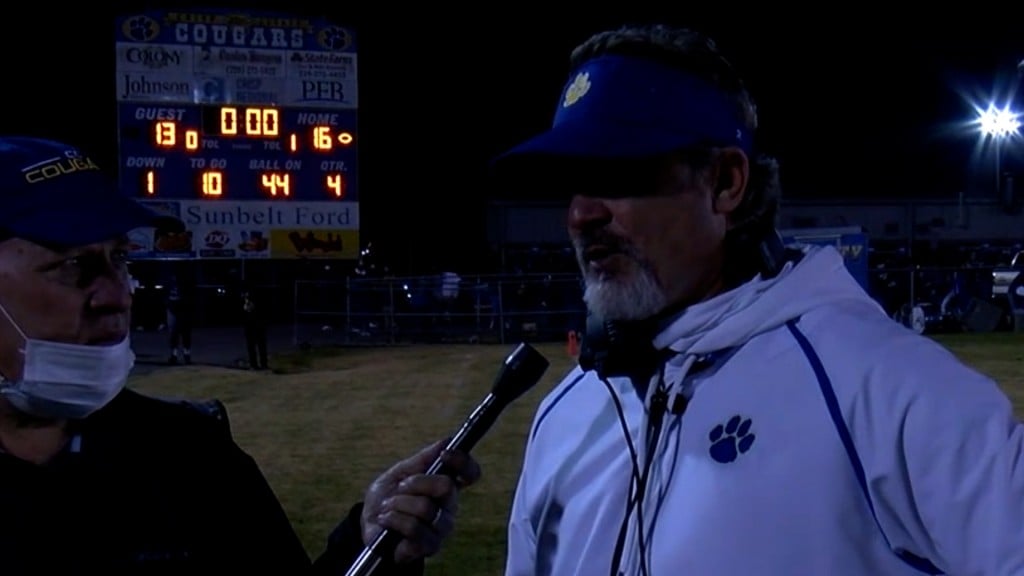 CORDELE, GA – Former Crisp County Head Football Coach Brad Harber says he wasn't given a reason for his dismissal from the Cougars' program Monday morning.
Initial reports suggested Harber was fired, but Crisp County officials termed his departure as a resignation.
Via a text message conversation Monday night, Harber says he's proud of the accomplishments his teams and coaches were able to achieve in his four years at the helm of the Cougars' football program.
Harber pointed to his 22-5 record over the past two seasons, not to mention three regional championships, state champion runner-ups last year along with a state semi-final berth this past season.
In all, Harber's teams had a 38-11 won, loss record in his four year tenure.
Crisp County Assistant Superintendent Antonio Williams says the school system wishes Harber all the best going forward and the search for Harber's successor will begin.