Command changes at Marine Corps Logistics Base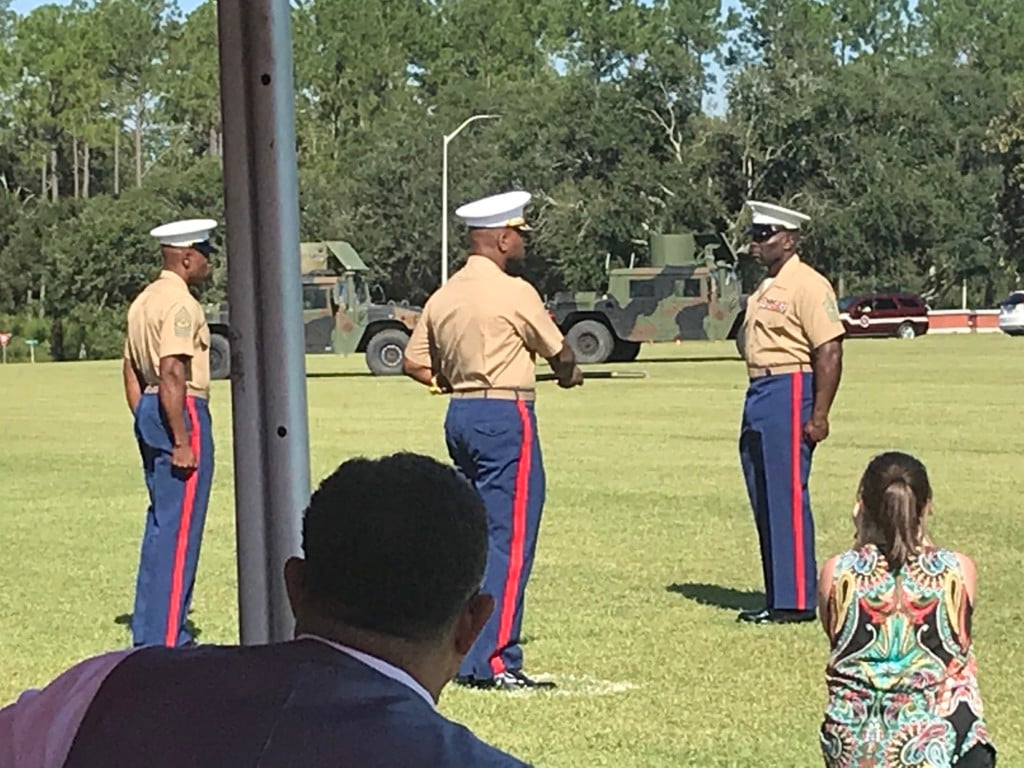 ALBANY, Ga. – The Marine Corps Logistics Base in Albany witnessed a new high ranking officer named Friday morning, and his predecessor retiring.
As a military band played in the background, Sgt. Major Johnny Higdon was officially relieved of his military duties at the base after more than two years of service there.
For many, it's saying farewell to an important piece of the base.
"The sergeant major came here and said 'hey, we've gotta get a hold of some of these family programs. We've gotta make them better. We've got to get a hold of some of the single Marine program issues. We've got to make them better. We've got to work with community. We have to do better,'" said Col. Alphonso Trimble, commanding officer of the Marine Corps Logistics Base.
Higdon is being succeeded by Jefrrey Young as the sergeant major.
Young spoke to Marines and those in attendance about stepping into Higdon's big boots in southwest Georgia after Higdon's three decades of military service.
"But I would be remiss if I didn't thank everyone who had an influence on this young kid from Baltimore, Maryland who came in just to get in from the rough streets, and make something of himself to where I'm standing today. So I definitely owe a well-deserved thank you," Young said.
As Higdon closed out more than 30 years of service he spoke about those within the Marine Corps who had his back throughout.
"It was always comforting knowing that I had somewhere to turn, when I had some days in office where I couldn't quite figure this out. I could go to my peers who gave me some sound guidance. So thank you all for being here," Higdon said.
Comments