Cohilas concedes defeat to Heard
Dougherty County's ousted Commission chair promises smooth transition next January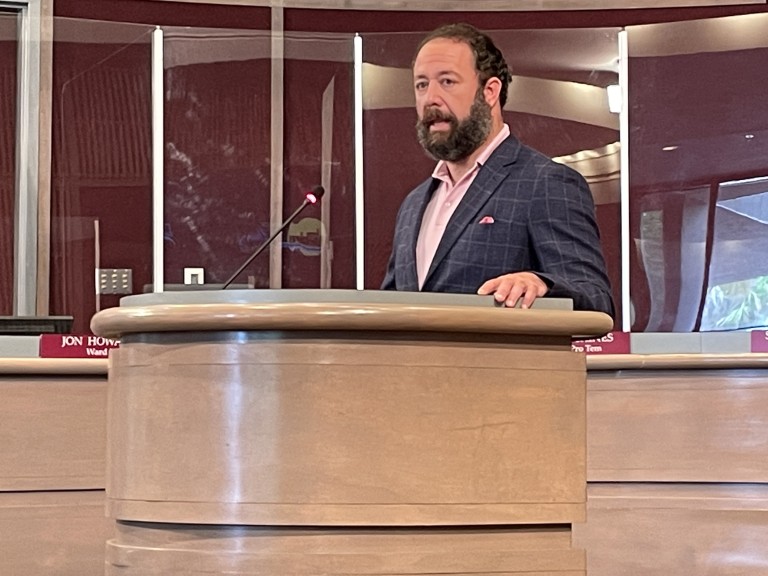 ALBANY, GA – Tuesday's primary elections are over and as the dust settles in Dougherty County, a new commission chairman will take the gavel next January.
The Reverend Lorenzo Heard upended Christopher Cohilas' bid for reelection, with Heard garnering more than 52 percent of the vote and precluding the need for a runoff.
Heard finished with 5,449 votes, far ahead of Cohilas, who received 3,667 votes.
Former Dougherty commission member Harry James got 1,205 votes.
Wednesday in a press briefing at the Government Center, Cohilas promised a smooth transition for Heard's tenure as Chairman come January.
Until then, Cohilas says he'll continue to work for improvements to Radium Springs and other projects.
As for his political future, Cohilas was uncertain, saying his biggest concerns right now are family, Little League baseball and improving his law practice.