Bishop applauds HUD's grant for Albany
Department of Community and Economic Development (DCED) will receive a grant award in the amount of $21,725 to continue their housing counseling program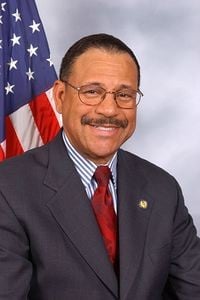 ALBANY, GA – Congressman Sanford D. Bishop, Jr. (GA-02) applauded the recent announcement by the U.S. Department of Housing and Urban Development (HUD) of a grant awarded to the City of Albany, Georgia. The city's Department of Community and Economic Development (DCED) will receive a grant award in the amount of $21,725 to continue their housing counseling program for residents in Dougherty and the surrounding 15 counties.
"HUD's support of Albany's counseling program is an investment in our community that helps residents navigate apartment rental living and home ownership," said Congressman Bishop. "The downstream effect this has can be quite significant. Having a place to call home not only provides dependable shelter, it is the foundation that can affect people's health, education, and ability to work over the course of their entire lives."
"This grant award will allow us to continue providing Housing Counseling services to the community of Albany Georgia/Dougherty County as well as Baker, Calhoun, Colquitt, Crisp, Decatur, Early, Grady, Lee, Miller, Mitchell, Seminole, Sumter, Terrell, Thomas, and Worth counties," said John D. Hawthorne Jr., the City of Albany's Director Department of Community and Economic Development. "We are glad to have HUD's support and that Congress is prioritizing the housing counseling program. Making sure our residents know about fair housing practices, strengthening their fiscal skills, and learning more about rental housing and home ownership will help improve the quality of life for families and enrich our communities."
HUD's Housing Counseling Grant Program provides funds to HUD-approved housing counseling agencies that provide counseling and advice to tenants and homeowners regarding property maintenance, financial management and literacy, and other matters to help them improve their housing conditions.