Authorities Respond to Morning House Fire in Sparks
Authorities Respond to Morning House Fire in Sparks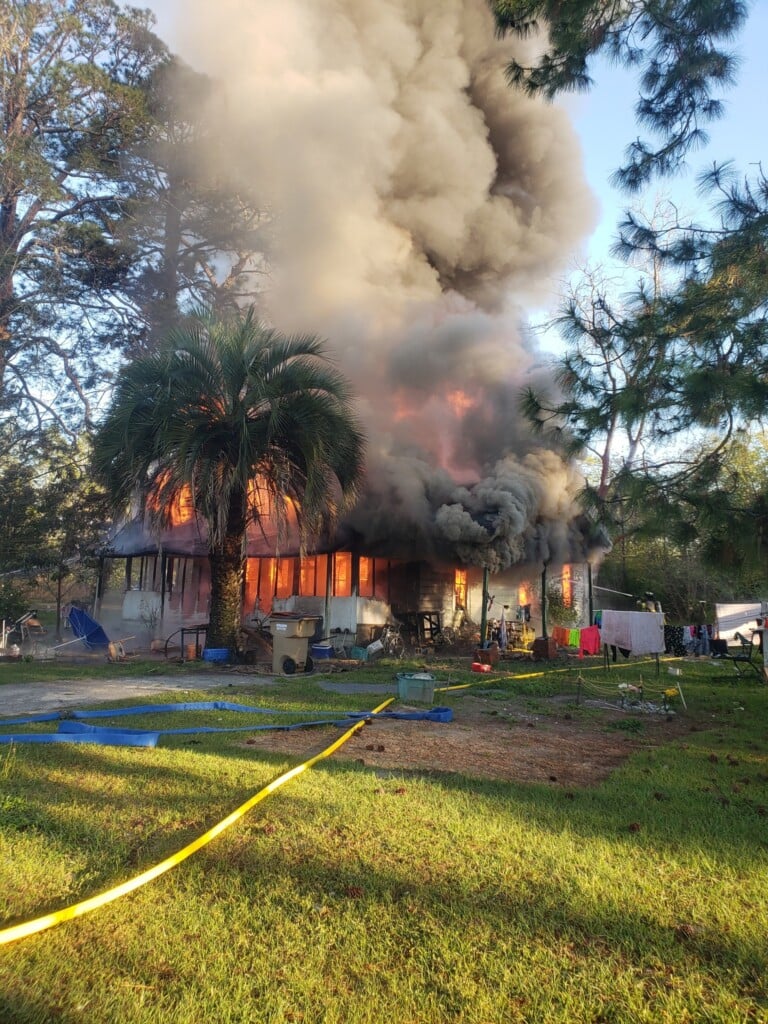 SPARKS, GA – According to a post on the Adel News-Tribune Facebook page, authorities responded to a house fire at 8:14 this morning at 113 South Avenue in Sparks.
The occupants narrowly escaped from the fire.
Two men had to jump out through a bedroom window to get away from the flames.
An elderly woman was transported for treatment of smoke inhalation at Tift Regional Medical Center.
Her son was transported to Tift Regional and then to the Augusta Burn Center for treatment of smoke inhalation and burns.
Five dogs died in the fire.
The older house, constructed with fat lighter wood, was a complete loss.
The residents lost all their personal property in the blaze.
The American Red Cross was scheduled to help the residents with temporary lodging; however, the community's help also will be needed with clothing and essential items.
Sparks Police Chief Bob Myers said the fire appeared to be electrical in origin.
Responding agencies included the Sparks Fire Department, Sparks Police, Cook County Fire Department, Lenox Fire Department, Cook County Sheriff's Office, and Grady EMS.
This is a developing story, stay with CBS 44 South Georgia for updates.
Copyright 2023 CBS 44 South Georgia. All Rights Reserved.