Atlanta Dream to celebrate Pride Month later this month
Dream will honor Pride Month on June 24th and June 26th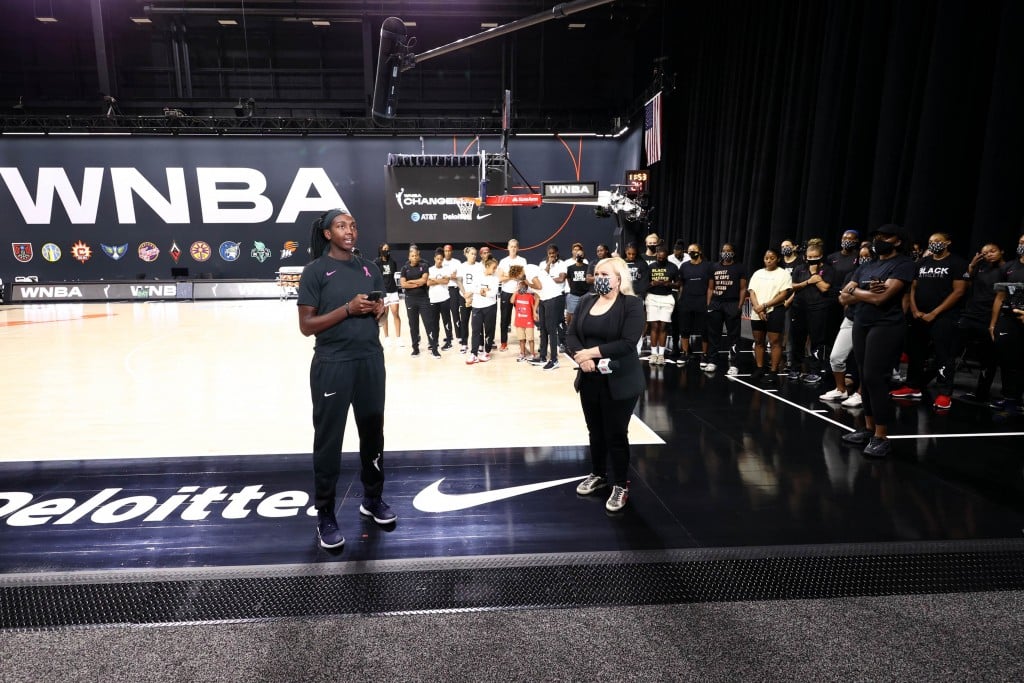 ATLANTA – During the month of June, the Atlanta Dream honors the pursuit of equal justice for the lesbian, gay, bisexual, transgender, and queer communities, and recognizes the impact that LGBTQ+ individuals have had on history by dedicating two games in celebration of LGBTQ+ Pride: the June 24th game against the New York Liberty and the June 26th game against the Connecticut Sun.
Friday night's game against the Liberty will feature a halftime performance from Atlanta's own musician and drag performer Taylor Alxndr, while the Gay Men's Chorus will perform the National Anthem at Sunday's game against the Sun.
A portion of ticket sales from each game will go to Lost-n-Found Youth, an Atlanta-based non-profit that exists to end homelessness for Lesbian, Gay, Bisexual, Transgender, Queer and all sexual minority youth, by providing the skills and support needed to live independently.
Fans can enjoy a special Pride-themed drink at concessions during both games and will have access to a number of Pride-themed photo opportunities, including a rainbow balloon entryway and photo booth. In addition to special Pride merchandise being available for purchase at the Dream's store inside Gateway Center Arena, fans in attendance at Friday night's game will receive a special rally towel featuring the Dream's Pride logo.