ASU student organizes BLM event to help bridge community and police departments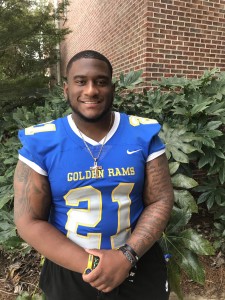 ALBANY, Ga. – The Albany State University football team will host a student sponsored march Wednesday in support of racial equality and to bring attention to social injustices throughout the country.
The march will begin at Lovett Hall on the ASU East Campus at 4 p.m.
Event speakers include ASU President Marion Ross Fedrick, ASU Chief of Police Gregory Elder and the City of Albany Chief of Police Michael J. Persley.
A candle lighting and moment of silence will follow the remarks.
Student organizer, Anton Cousins says he hopes the event will spark conversation between the community, students and law enforcement. Cousins says he's already in talks with the Albany Police Department and ASU Police Department about creating programs to help build relationships with the police.
"They're doing what's right, they're doing what needs to happen in the city of Albany … I know it's going to take more than a march but this is the beginning, I want people to be more comfortable with the police but also have the police be accountable," says Cousins.