Americus's historic Colored Hospital set to be transformed into Civil Right Museum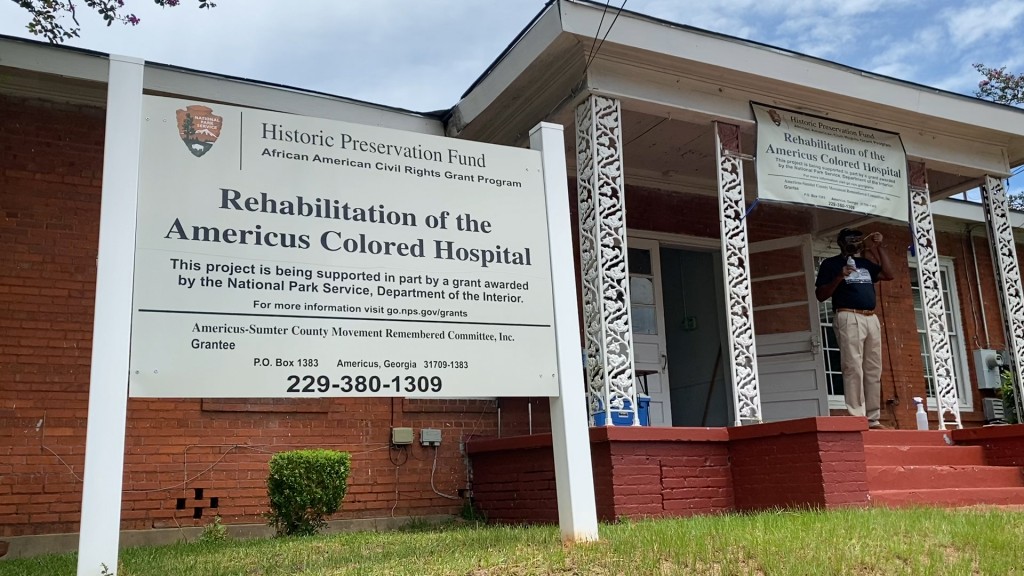 ALBANY, Ga. – As many historical monuments are being torn down or replaced, an organization in Americus is working to restore the town's historic structure. The Colored Hospital building is set to receive a major facelift in the coming years as the Americus-Sumter County Movement Remembered Committee Inc. works to transform it into a museum filled with Civil Rights memorabilia.
The organization celebrated receiving two $500,000 grants to go towards this renovation project.
"If you knew history way back then, a Black hospital, a colored hospital was very rare, so Americus is very fortunate to have the hospital in its community. We hope to make it a grand tourist attraction bringing it back to its original form, having a hospital room with the bed, the incubators, having everything that it use to have, also having an exhibit," says Juanita Wilson, membership chair of ASCMRC Inc.
After it ceased operation as a hospital, it became known as a Freedom Center during the Civil Rights Movement and served as a library for Black Americans and later a community center.