All 13 flood gates opened at Crisp County Power Commission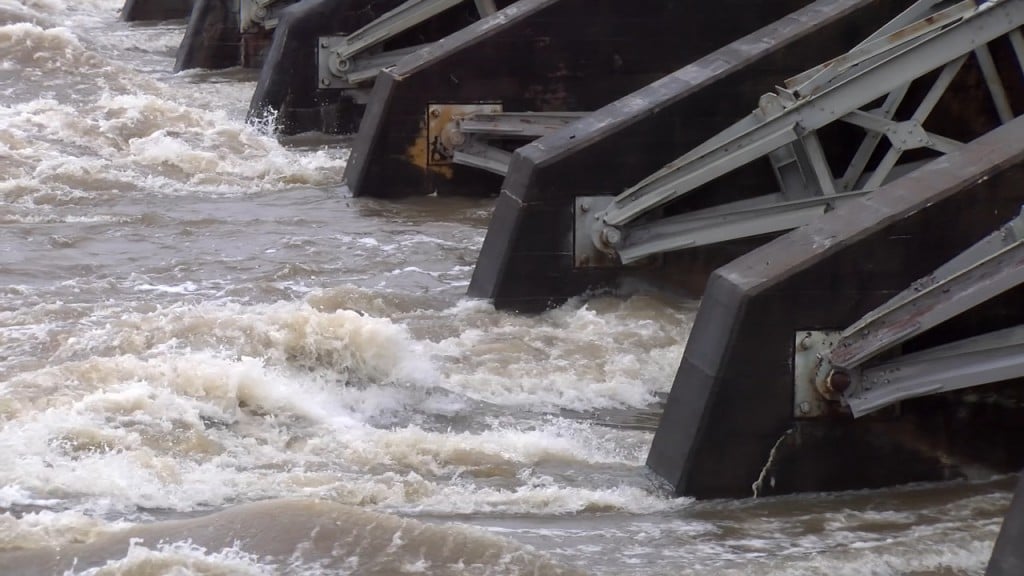 CRISP COUNTY, Ga. – As of 5:15 p.m. Wednesday, the most recent update of the Montezuma Forecast has moderated to some degree. The forecast now calls for a peak of 21.9 ft (47,000 cubic feet per second) on Sunday Night instead of previously reported 22.7 ft.
The duration of the peak is also forecast as shorter than the previous version.
The Power Commission now has all 13 available flood gates open and expect them to remain open until peak flows have passed through.
Current lake level is 234.41 (just over 2 ½ feet below normal) and the lake level appears to be stabilizing as inflows match outflows.
At some point with rising inflows the lake level will begin to rise. No problems are anticipated on the Lake related to water level. Peak flows are still forecast to pass through Lake Blackshear on Monday, March 9.
While the Lake is below normal at the Dam, it may be above normal North of Highway 280 due to the constriction caused by the narrowing of the Lake at the RR trestle and in the Drayton Bridge area as peak flows pass through those areas.
General Manager at the Power Commission, Steve Rentflow, says "We needed to get the lake down to make room for excess flow."
Comments
comments