Albany's weekend warming stations
Plummeting temperatures has city officials opening two community centers as cold weather refuge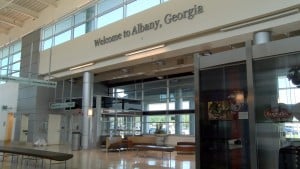 ALBANY, GA – Weather sources anticipate below freezing temperatures for the coming weekend across South Georgia, and the City of Albany will be providing shelter for citizens of the Good Life City.
The Bill Miller Community Center and the Henderson Community Center will be made available as Cold Weather Relief Centers on Friday, January 28, 2022, and Saturday, January 29, 2022, from 6 p.m. to 10 a.m.
To maintain safety, temperature checks will be required prior to entry and masks will be required at all times for center guests and staff members.
Center guests may bring personal items, food and non-alcoholic beverages. All bags will be checked prior to entry.
The City of Albany asks that center guests make prior arrangements for pets as they will not be permitted entry.
Parking will be made available in the designated parking areas of each Cold Weather Relief Center.
The Bill Miller Community Center is located at 312 Vick Street, and Henderson Community Center is located at 701 Willard Avenue.
For questions and additional information regarding Cold Weather Relief Centers, please contact Events & Marketing Coordinator, Alexandra Brown, at (229) 444-8849.