Albany's Robert Cross Middle Magnet School makes the grade
State: school is among top 5% in Georgia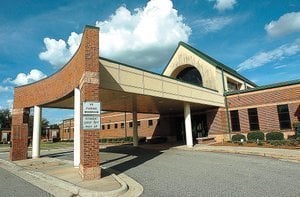 ALBANY, GA.– Robert A. Cross Middle Magnet School is among the top 5% of Title I schools in Georgia according to the Georgia Department of Education. 
The ranking is based on the school's College and Career Readiness Index, or CCRPI, score which rates the overall performance of a school based on criteria from attendance and behavior to academic performance indicators.

Dr. Thelma Chunn, the school's principal, thanked the hardworking staff and students for keeping the school among the state's best. 
"It is a great thrill to receive such a prestigious honor," Chunn said. "Traditionally, Robert A. Cross Middle Magnet School has always been known for its academic achievement.  I credit this to the hard work and commitment of the students, faculty, staff, administrators, and parents.  Not just this year, but many years prior to this one and we expect great success for many years to come."
Superintendent Kenneth Dyer said that the honor speaks volumes about the work being done at the school.
"It's no surprise to us that the students, faculty and staff at Robert Cross are among the very best, but I'm grateful that people across the state, and potentially the country, will get the opportunity to appreciate all of their hard work as well," Dougherty County School System Superintendent Kenneth Dyer said. 
By virtue of it being named a Title I Distinguished School, it can apply to be a FY21 National ESEA School of Distinction. According to state officials, each state will have two schools from among its top 5% named to the list, which will be recognized as among the best schools in the country.