Albany State University has positive effect on economy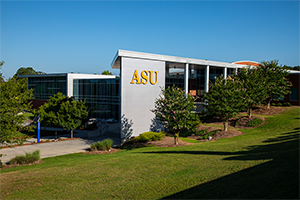 ALBANY, Ga. – Albany State University is one of the largest employers in town, and has a had a major impact on the local economy.
The school announced that it had created an impact of more than $240 million.
In a statement from the university President Marion Fedrick said the relationship with the community is valuable
"It is imperative that Albany State University and the Albany community have a beneficial relationship. The community is critical to the success of ASU," she said.
Just down the street from the university's east campus is Brother's NY Style Pizza, and as owner Ivan Vega puts it, ASU is helping keep small businesses like his up and running.
"Normally when the college is back in school, our sales usually go up about 40 percent, and that's pretty big for a small mom and pop business like what we have," Vega said.
And for a business like Vega's the university has even allowed them to sell on campus during football games.
"So we're showing some strong support all around to all of the activities around Albany State," Vega said.
In 2018, Albany State University was responsible for more than 850 jobs on campus and over 1,900 jobs off campus.