Albany police seize thousands of dollars worth of illicit drugs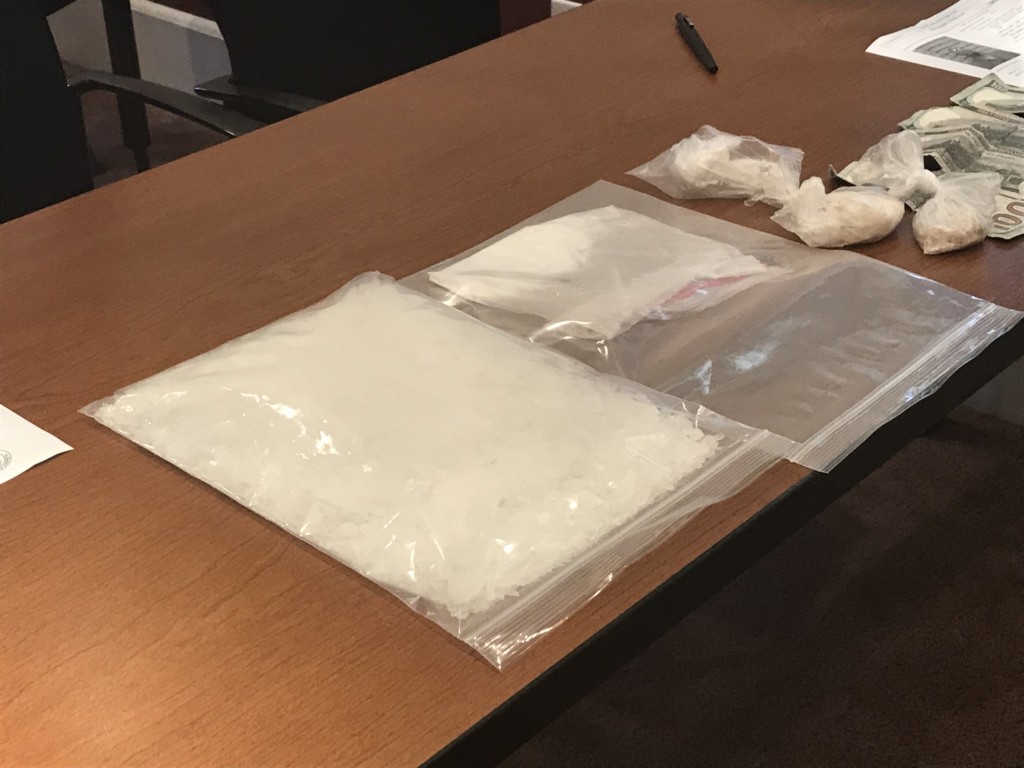 ALBANY, Ga. – The Albany Police Department seized thousands of dollars worth of illicit drugs Monday night after a bust on North Broadway Street.
Interim major for the drug unit, Ryan Ward said it's one of the largest busts for the drug unit in some time.
"This is about one and a half pounds of methamphetamine. About 20.6 grams of powder cocaine. Around 26 grams of brown heroin and about four hundred dollars in counterfeit money," Ward said.
Police arrested David Wooden, 54 and Tyleasha Lee, 25, on several charges following a search at a North Broadway apartment.
They are accused of trafficking methamphetamine and heroin, and possessing cocaine.
"You're probably talking about $86,000 in illicit drugs that were recovered by the Albany Police Department Drug Unit," Ward said.
Ward broke down just how valuable these drugs on are on the street.
"The methamphetamine alone has a street value of $76,000. The cocaine, a little over $2,000 and the heroin is a little over $8,000."
Three are no other known suspects at this time, he said.