Albany Museum of Art makes holiday break fun with art camps
AMA Art Camps Help Kids Be Creative and Engaged When School Is Out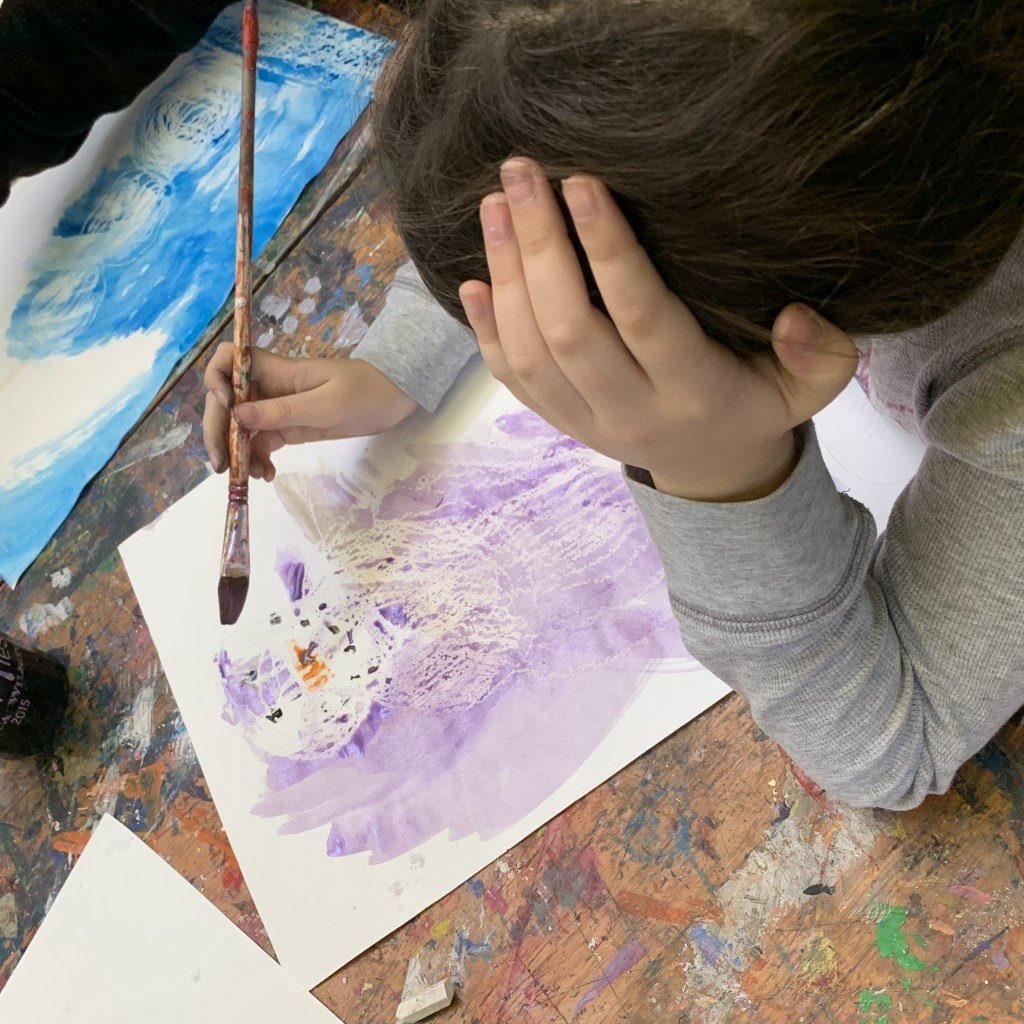 ALBANY, Ga. ─ Registration is underway for a pair of popular Albany Museum of Art holiday traditions—the Libby Womack Holiday Workshop and the Parents Holiday Recovery Camp.
"We are limiting each art camp to 12 campers so that we can ensure social-distancing guidelines are followed," Annie Vanoteghem, director of education and public programming, said. "Both of these camps sell out every year, so I'm encouraging parents to register their kids early. You don't want to wait until all the space is gone!"
Lee County High School art teacher Megan Lisenby will instruct both three-day camps for kids in kindergarten through 7th grade. The Libby Womack Holiday Workshop is Dec 21-23, while the Parents Holiday Recovery Camp is Dec 28-30.
Both camps are 9 am-4 pm, with free drop-off starting at 8 am and free late pick-up at 5 pm. Half-day options—9 am-noon or 1-4 pm—also are available.
Everyone can use some extra time in those last few days before Christmas, which can
be difficult to find while children are out of school. The Libby Womack Holiday Workshop provides campers with a safe environment in which they have fun and are inspired to create art.
"The Libby Womack art camp is a longtime Christmas tradition at the AMA," Vanoteghem noted. "This is the seventh year that we've conducted this art camp, which was named for Libby Womack, an educator and member of the AMA Board of Trustees. Her husband, Jim, also is a former member of the Board of Trustees, and he has continued to honor her life and her many positive contributions to the community."
Vanoteghem said campers will be able to tap into the holiday spirit with special art projects that have Christmas and winter themes.
"Our campers bring joy to the AMA," she said. "They have a great time, and we love sharing those magical days just before Christmas with them. Plus, they get to create art that they can be proud of, whether they keep it themselves or give it to parents or friends."
Even an occasion as merry as Christmas can leave a person exhausted, especially parents who have been on the run for weeks getting ready for the big day. That's why, for the third year, the AMA is offering its Parents Holiday Recovery Camp.
"Kids never seem to run out of energy, but parents can't say the same thing," Vanoteghem said. "Adults can sit back and catch their breath after the Christmas weekend with assurance that their camper is using that energy in a creative, positive way through art!"
In addition to games and activities, themes for the art camp will also focus on winter and the hope for a better new year as the final days of 2020 wind down.
For both camps, the cost per day for AMA members is $30 for a full day or $20 for a half day. For future members, the per day cost is $40 for a full day or $30 for a half day.
To register your camper, email annie.vanoteghem@albanymuseum.com or call Vanoteghem at 229.439.8400.
CURRENT AMA EXHIBITIONS
n On the Wall: murals by David Hale, Shanequa Gay, Amanda Jane Burk and Chris Johnson, and paintings by Sarah Emerson, is in the Haley Gallery through Feb 20, 2021.
* Midlands, works by Courtney McClellan, is in the East Gallery through Feb 20, 2021.
* Escape Plan, works by Elinor Saragoussi, is in the West Gallery through Feb 20, 2021.
* Georgia Artists Guild of Albany 27th Annual Exhibition is in the McCormack Gallery.
ABOUT THE ALBANY MUSEUM OF ART
The Albany Museum of Art is located at 311 Meadowlark Drive in Albany, Ga., adjacent to Albany State University West Campus just off Gillionville Road. The museum is accredited by the American Alliance of Museums. The Albany Museum of Art is open to the public 10 am-5 pm Tuesdays, Wednesdays and Fridays, and 10 am-7 pm Thursdays. Admission is free.
For more information about the AMA please visit our website, www.albanymuseum.com or call 229.439.8400. Be sure to follow the @AlbanyArtMuseum on Twitter, AlbanyMuseum on Instagram and AlbanyMuseumOfArt on Facebook.