41 cats rescued in Cordele, 4 Floridians charged with cruelty
Off-duty animal control officer spots trailer carrying dozens of felines in varying degrees of distress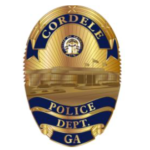 CORDELE, GA – 41 cats that were seized during a Saturday investigation are on their way to Atlanta, while the four humans accused of haphazardly transporting the felines face several charges of animal cruelty.
Cordele Police Lieutenant Charles Pheil says it all unfolded Saturday morning at the Pilot Travel Center on 16th Avenue.
Pheil says an off-duty animal control officer saw a U-Haul trailer with numerous animal cages and traps within it, with several cats in each container.
Police would soon determine more than 40 cats were inside the trailer, with little access to clean food, water or ventilation.
Officers say the smell of feces and urine, coupled with the lack of air in the trailer was overpowering.
The four travelers transporting the cats are identified as Tiffany Frede, Jesse Bacan, Martin White and Cory Fisher.
The four explained that they were taking the cats to a farm in Iowa from Florida, due to the lack of available shelter space.
Each were issued several citations relating to the cats condition, and the animals were signed over to Cordele Animal Control who have since moved them to an Atlanta area rescue.