10 Albany State baseball and softball athletes named to All-Conference teams
Madison Hurt led way for Lady Rams, while Lavoisier Fisher was leader for Golden Rams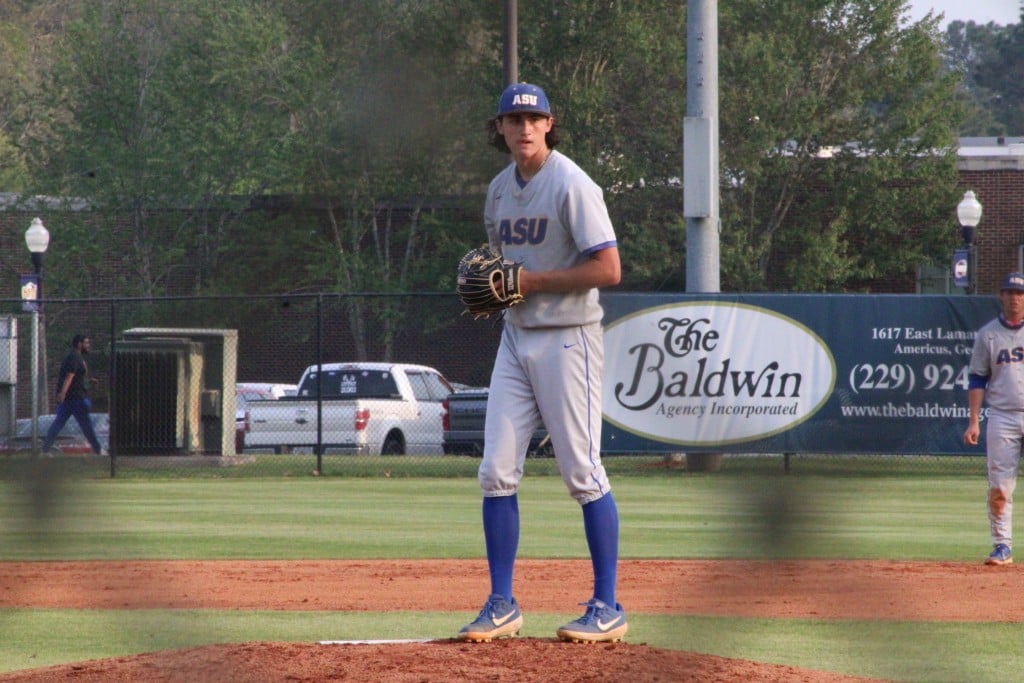 Albany, GA – Albany State's baseball and softball season came to an empty-handed end over the weekend when neither team was able to win the SIAC championship, but multiple players still walked away with individual accomplishments.
Madison Hurt led the way for the Lady Rams with a .471 batting average, 57 hits, 47 runs scored, and 32 stolen bases. Despite leading her team in these stats, the freshman was left off the All-Conference team.
Three Lady Rams who made the list, however, were Morgan Brown, Keyatta Ayers and Trista Murphy. Brown walked away with the Freshman of the Year honors after posting a .418 batting average with 46 hits, 36 RBI, and four homeruns in 36 games.
Ayers was named to the First Team All-Conference after she posted a .409 batting average with 54 hits and 23 stolen bases in 38 games. It was a vast improvement from the 2021 season, where she ended with a .321 batting average with 17 hits in the pandemic-shortened season.
Murphy wraps up the list earning Second Team All-Conference honors after she led the team in pitching with a 2.87 ERA and 9-2 record in 75 innings. The freshman also threw a team-high 88 strikeouts.
Murphy, along with her teammate Sydney Pettus, was also named to the All-Tournament Team in the conference. Pettus led the Lady Rams with 12 homeruns and 43 RBI to go with a .385 batting average.
The Lady Rams ended their season 35-9 which was one of the best records in program history under first-year skipper Jason Bryant. Their 16-3 conference record was the best since 2019 where they finished 16-2.
For ASU baseball, six Golden Rams – Malik Bell, Lavoisier Fisher, Jonathan Henry, Jeremiah Reddell, Nicholas Hernandez, and Lachlan Ross – all earned Second Team All-Conference honors.
Fisher led the team in batting average (.397), hits (60), runs scored (57), homeruns (11), doubles (11), and triples (3) in his first season with the Golden Rams.
Bell was second on the team with a .394 batting average and eight stolen bases in his first full season with the Golden Rams after transferring from Southern Union Community College before the season.
Hernandez led the team in RBI with 58, while Ross was tied for second in runs scored.
Reddell and Henry were the backbones of the team in pitching as Henry posted a 3.21 ERA and 9-1 record with 67 strikeouts in 81 innings, while Reddell had a 3.89 ERA and 8-3 record with 66 strikeouts in 81 innings.
The Golden Rams wrapped up their season 31-14 which was their best record since 2019 where they finished 32-20. Their 24-5 conference record was also their best since 2019, where they finished 21-1. Both seasons resulted in a SIAC championship loss to Spring Hill.