Wilcox County baseball tops Irwin County in game one of round two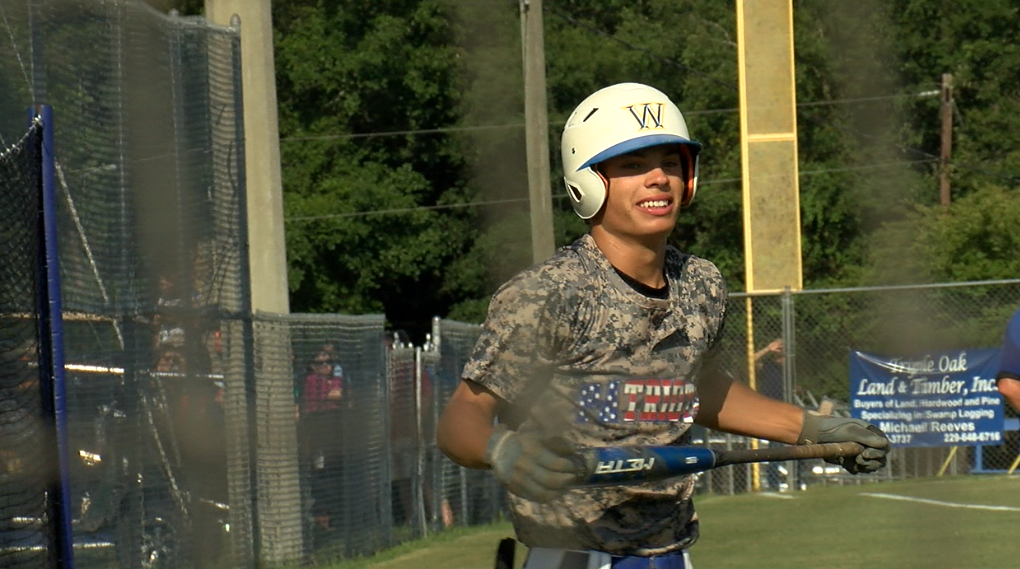 We were set up for a great one from the start, as these two schools are old rivals.
In the bottom of the fourth inning, Wilcox leads it 7-5.  Colton Sylvester on the mound for Irwin, trying to get out of the jam Mason Snyder created. Larsen Luke at the plate with the bases loaded, and he walked him. Jack Owens scores. It's 8-5 Patriots.
But trouble still lingers for the boys in red. The bases still loaded, with senior Cameron Coleman stepping in. And Sylvester plunked him! He hits Cameron with the pitch and junior Trevor Collier will be forced home. The Wilcox County lead balloons, it's 9-5. And this game feels like it's on the edge of disaster for Irwin County.
Abe Stowe digging in now, looking to really blow this thing open. He drills one over the shortstop's head and that will get one home, here comes Larsen Luke racing to the plate, he slides headfirst and he's in there! A 2 RBI single from A.B.E. and Wilcox County takes a commanding 11-5 lead.
We slide to the top of the fifth, Branson Owens on the Hill for Wilcox, Irwin with a runner on second. Owens rears back and paints the outside corner, he struck him out. The Patriots are closing in on this win.
Still in the same inning, with two down now. Owens fires, Garland Benyard sends the ball right back to the mound. Owens calmly fields it and gets that ball over to first base to end the inning. Game one draws closer to a close, Wilcox trying to hang onto this lead.
In the sixth inning we were put on hold due to a rain and lightning delay. We pick it back up in the top of the seventh, Wilcox still in control, Irwin down to their final out. Branson Owens pops him up, and that will do it for game one. Wilcox County wins the first game of this second round playoff series, 11-5.