Westover High falls to Spencer in basketball state championship
Patriots' 7-game win streak comes to an end in final game of season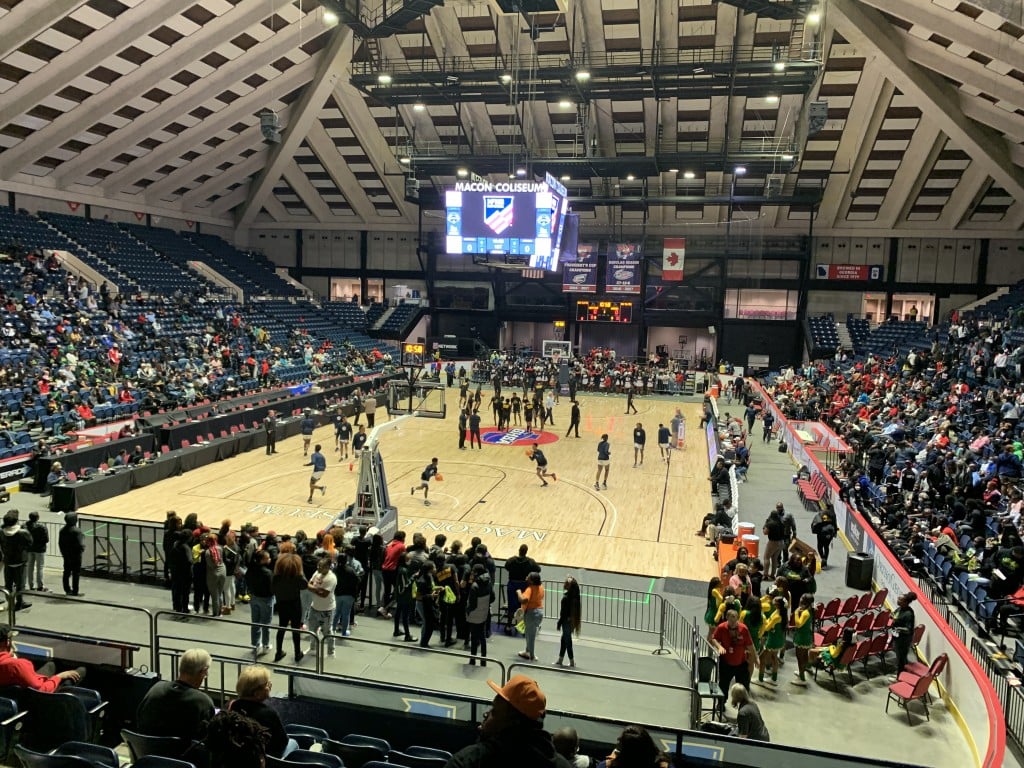 MACON, GA – Westover High's basketball run came to an end Wednesday night in the 4A State Championship where the Patriots lost 62-42 to Spencer High.
It was a back-and-forth game throughout the first half in the Macon Coliseum, where Westover (25-4) led 7-5 before going down 20-16 at the end of the half. The Patriots came out firing to start the third quarter as Cam Ball knocked down two straight 3-pointers to give his team a 24-20 lead.
But the Spencer Greenwaves (30-2) have come back from a four-point lead plenty of times during their 27-game win streak, and followed up with a 23-6 run to end the third quarter.
The Greenwaves were in full control in the final eight minutes, and went on to outscore the Patriots 19-12 to secure the state title.
"We just didn't play well," said Westover head coach Dallis Smith. "We had a terrible first half, and just couldn't buy any baskets. You have those types of nights, and we picked the wrong night to have it."
Despite the loss, Smith said the Patriots should hold their heads high after defeating Monroe in the Region Championship, and cruising past Islands, Luella, Jefferson, and McDonough to reach their first state championship since 2009.
"We played well [this season]," Smith said. "We fought in every game, and we played some of the best teams when we got into the playoffs, so I'm very proud of what they did."