Westover beats Monroe in crosstown spring game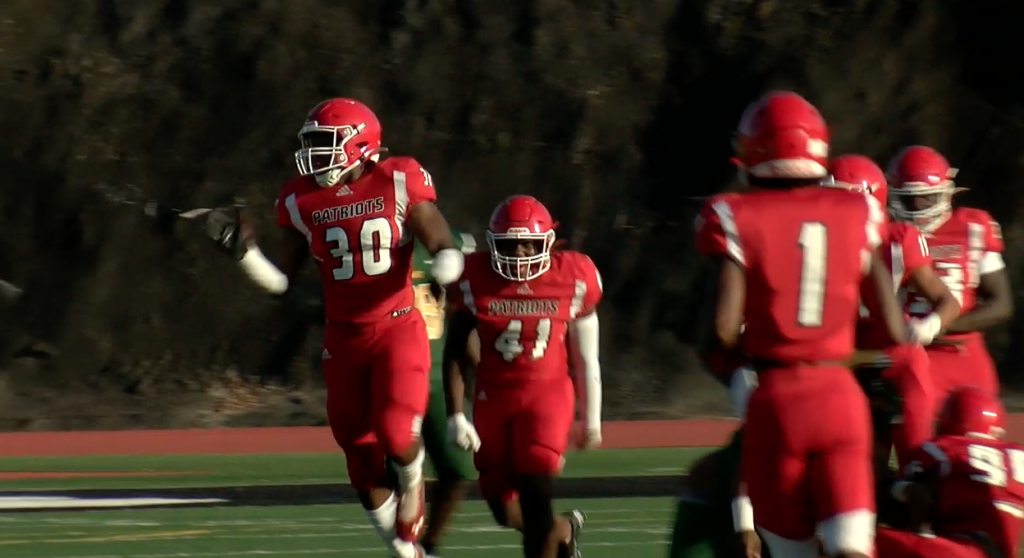 Of course all of our high school football fans already know, this crosstown Albany rivalry is something serious. Yes, it's a spring game, and yes we're still in the month of May. But you and I both know each team wanted to win this one, real bad. New Westover head coach Adam Miller was ready to go.
"Man it's fun, it's exciting. I don't think it's nerves or anything, it's just excitement. I'm just excited for our boys to compete. It's always fun to play somebody in town and to honor Mr. Griffin with the classic is something we are very honored to be a part of."
Both offenses sputtered out of the gate in the first half, as defense dominated on the field. We'll start with the Patriot defense, sending the linebacker blitz and he gets home. That's a sack and the red brigade was fired up. Energy levels were high throughout the stadium.
A couple possessions later Monroe is backed up inside their own 10. Release the hounds! Westover sends another blitz and the Golden Tornado offensive line can't pick it up. Another sack for this Patriot defense – they were really flying around out there.
We would eventually get some points on the board. Westover on the move, as they sit just outside the red zone. Here comes an inside handoff and he's got some space! Breaking tackles and avoiding defenders all the way into the end zone! Westover strikes first, it's seven to nothing. And after weeks of spring practice, putting points on the board in front of a packed house at Hugh Mills had to feel great.
Both teams have brand new head coaches, and Monroe's Lacey Herring is thankful for the opportunity.
"Just itching to get going. It's been fun being here with the guys, seeing their excitement. Their opportunity to get out and get in some pads. Albany had some strict COVID restrictions last season, so a lot of these guys, especially my younger ones, they haven't played in two years. So I'm just excited to get out here with these guys, I'm happy to be back home in South Georgia and get back to those Friday night lights."
"Man it's awesome. It's a dream come true. When you can go to a place where it's filled with great people and it's a great academic institution, as a head coach man, it really is a dream come true to come to a place like Westover High School."
Both teams kick off their regular seasons at the tail end of August, and the regular season rematch is set for October 29th. In Albany, I'm Nate Smith, reporting.