Water repairs coming to Whispering Pines
Portion to be cordoned off for impending line work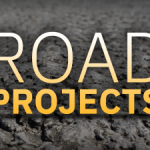 ALBANY, GA – Beginning Friday, June 24, at 8 a.m., the 1800 block of Whispering Pines Road will be blocked off as the City of Albany Water Department works to make repairs.
The road will be closed until Saturday morning. Detours will be set up using Kenworth Drive, Gary Avenue and Greenwood Drive around the construction.
Drivers should expect delays when driving in this area while under construction and consider finding alternate routes.