Veterans Park Amphitheatre offers entertainment, fitness this weekend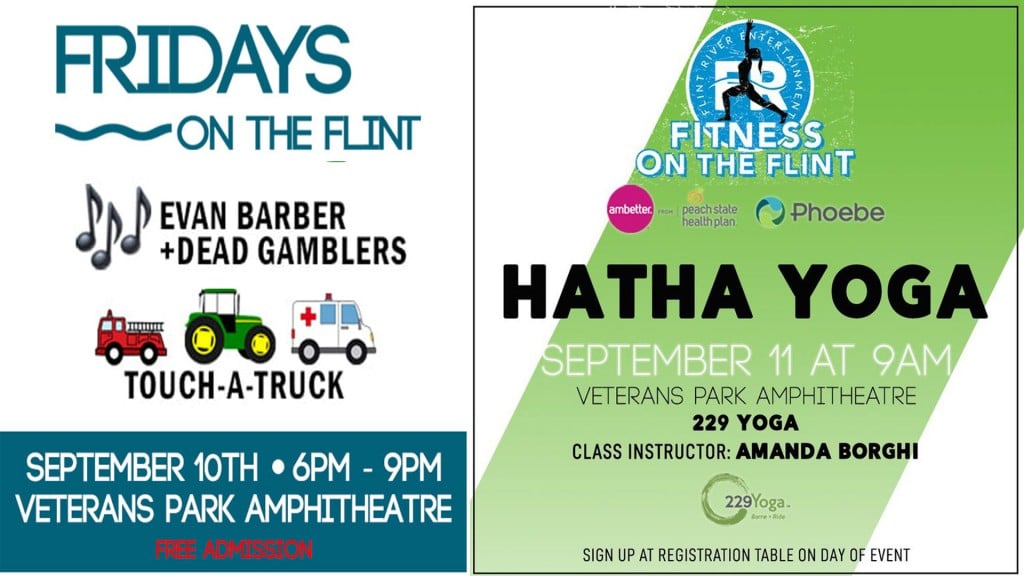 ALBANY, GA – The Flint River Entertainment Complex is bringing family-friendly entertainment to the Veterans Park Amphitheatre tomorrow night! Sponsored by Flint Equipment Company, Fridays on the Flint begins tomorrow at 6 p.m. Live music from Evan Barber and The Death Gamblers is sure to entertain the adults, while the Touch-A-Truck area is sure to enthrall the kids. The event is free to the public.
Also, this weekend at the Amphitheatre, Fitness on the Flint is being presented by #AmBetterHealth from the Peach State Health Plan. On Saturday, 229 Yoga Studio will host a 1-hour long HATHA YOGA fitness class. Amanda Borghi will be the instructor. The cost for this event is $10; check-in is at 8:30 a.m.
For more information, contact the Flint River Entertainment Complex at 229-430-5200 or check out their website here.