Tift's 85th annual Coastal Plains Fair
Ribbon cutting for fair's start is set for Tuesday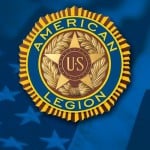 TIFTON, GA – The American Legion Post 21 is preparing for the 85th annual Coastal Plains Fair and next week's ceremonial ribbon cutting to officially open the event.
The kickoff is set for next Tuesday, November 9th at 4pm with Tifton Mayor Julie Smith and other local dignitaries attending.
The American Legion Fairgrounds is located on Highway 82 East in Tifton.
If you'd like more information, call American Legion Post 21 Fair Chairman/ Fairgrounds Manager Dale Gay at 229-406-5089.