Tifton police safely negotiate armed standoff
TPD say no one was injured in this morning's pre-dawn standoff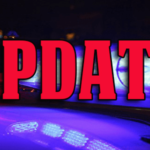 TIFTON, GA – Tifton Police say the man who initiated an armed standoff with officers this morning is undergoing an evaluation before any criminal charges may be filed against him.
Police say it began at 6:00 this morning in the 1000 block of Madison Avenue.
That's where officers were responding to a domestic disturbance report and found an armed suspect on the porch of the residence.
Officers say the gun wielding man ignored their orders and went back inside the house to fire off two gunshots.
After a 45 minute negotiation via cell phone, officers say the man relented and safely gave himself up without further incident.
Tifton Police credit the help of Tift County Sheriff's Department as well as the Georgia State Patrol.
The name of the suspect has yet to be revealed.