Thomasville High hires new head football coach
Jonathan DeLay is Bulldogs 16th head coach in program history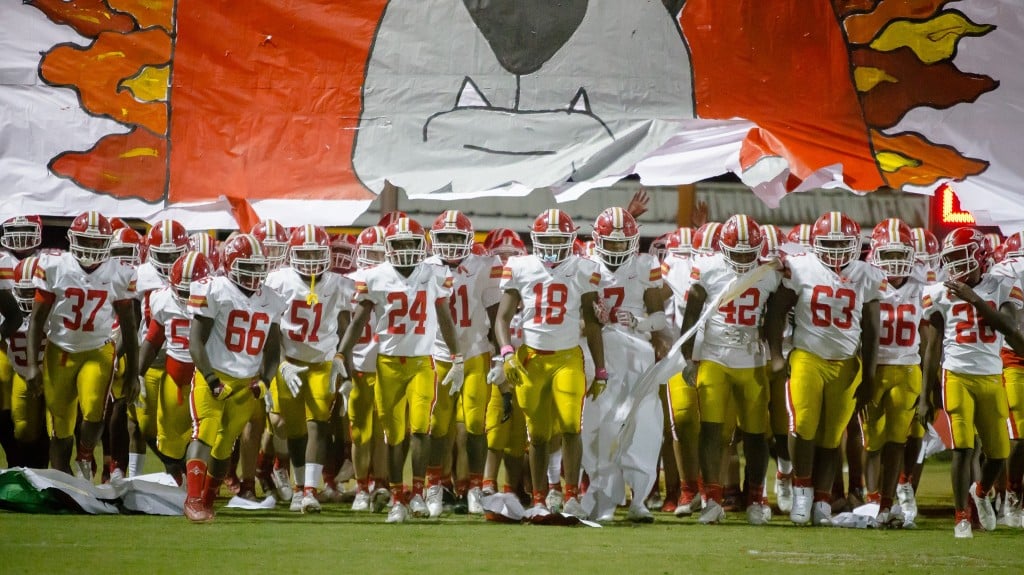 THOMASVILLE, GA – The Thomasville High School football team named Jonathan DeLay as their new head coach Wednesday afternoon.
DeLay was promoted from quarterbacks coach after former Bulldogs head coach, Zach Grage, stepped down to become the head coach at Lowndes High.
"I have a lot of relationships with former head coaches here, and hearing their stories and hearing their past, I know this is the best job in the state," DeLay told reporters during Wednesday's press conference. "I'm humbled to have the opportunity to continue that tradition."
DeLay – who is the 16th head coach in Bulldogs history – will have some big shoes to fill as Grage leaves Thomasville after a 13-2 season and runners-up in the 2A State Championship.
"It obviously falls on me, but when we have success, it's all about the kids," DeLay said.
The Bulldogs will be in good hands under DeLay, according to Grage.
"He's one of my best friends, he's been with me five years, so he knows the program," Grage told reporters. "Thomasville's another big-time job, and it's one where we've been able to build success … I wish everybody over there the best."