Thomas County Central battles Lee County in seven-on-seven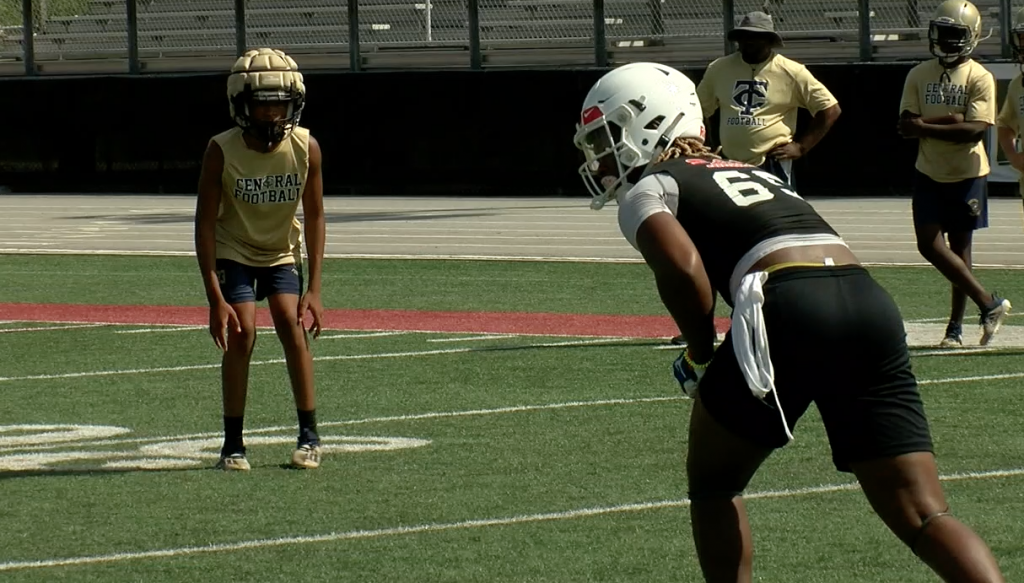 Earlier this morning, Thomas County Central football was over in Leesburg for some seven-on-seven action against the Trojans. Let's go ahead and get to some highlights.
Lee County's Christopher Martin was locked in at the quarterback position. The incoming sophomore was hitting receivers all over the field. One of his favorite targets is highly recruited senior tight end Tyrus Washington. Washington's top seven schools are Kansas State, UCF, South Carolina, Arkansas, USF, Cincinnati and Ole Miss. He's not committed yet, but he's getting ready.
"Preparing myself to go to the college level. Get the mindset all ready. Just because I'm in high school doesn't mean I can't prepare for college already."
Washington plans to make his decision on July 7th. But until he leaves for college, he's embracing the role of a high school senior.
"Leadership. Everybody staying on the same page, everybody stay on top of each other. Don't let anybody slack, none of that. Keep everybody to a high standard."
For Thomas County Central, the boys in gold are happy to compete against one of the best teams South Georgia has to offer.
"The main thing is right now this one of the only ways we can get out and compete with other schools. So I mean whether you're playing checkers or seven-on-seven we want to get our and go. Obviously when you're going against a first-class team like Lee County we're getting better every rep. Just going abasing somebody like that, it helps us in every aspect. But seven-on-seven with the coverages you match your coverages with different route combos that you don't see every day. And then you run your route combos vs. whatever coverages they are doing, because they are running real football. They are blitzing, they are doing different things. It helps us against a different look too."
Right now Will Dean is QB1 for the Yellow Jackets, and he threw well against a talented defense. One of his top targets is incoming senior, Travion Huewitt.
"Well I took a year off last year and so this is my first year back. But things are going perfect right now, I'm getting better every day."
Everyone starts their regular season in late August. Until then, there will be many more seven-on-seven matchups throughout these summer weeks. In Leesburg, I'm Nate Smith, with South Georgia TV.