Senior stabbing in Pelham hospitalizes both victim and suspect
84 year old suspect and 65 year old victim both recover; the elder to face charges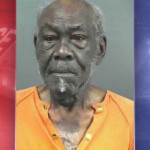 PELHAM, GA- A weekend argument between two senior citizens over the weekend gets both hospitalized, with one expected to face criminal charges once he's medically released.
Police in Pelham say Police say 65-year-old Jerry Franklin is recovering after he was stabbed by his landlord, identified as 84-year-old Perlander Mayo.
The stabbing allegedly took place at an apartment complex shared by both men on Hollingsworth Street.
Franklin was reportedly stabbed in the chest but is expected to make a full recovery.
Mayo is expected to be arrested and charged once he recovers from an unrelated medical condition.