POW-MIA Freedom Car comes to Crisp Motorsports Park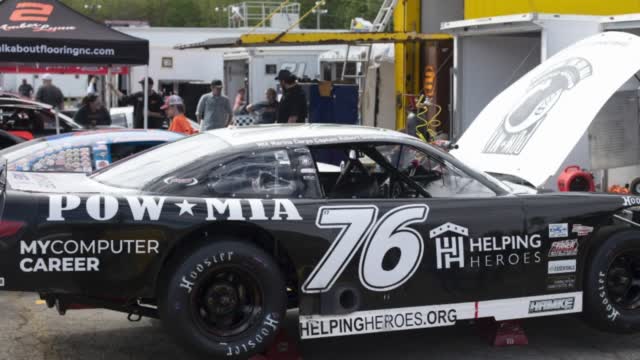 This weekend, at Crisp Motorsports Park, a very special car will be racing on the track. The POW-MIA Freedom Car – sponsored by My Computer Career will be running in Saturday's pro late model races. For each race, the team dedicates it to someone in the local area who is listed as a POW or MIA. Saturday's race will honor Sergeant First Class Paul Lawrence Fitzgerald Jr. – out of Fort Valley. This morning I spoke with MCC's Chief Marketing Officer Bruce Ackerman about how this car impacts people around the country.
"To carry this message of, 'you are not forgotten.' These prisoners of war and missing in action who gives their lives in many cases, in past conflicts, are always going to be remembered by the American people."
This car has touched many people, and the backstory is a personal one for the founder of MCC, Tony Galati. Here's Ackerman on how this car came to be.
"He was driving down the freeway and there was a POW/MIA sign on the freeway. And his daughter was either pre-teen or early teen at the time. His daughter read it, and said, 'what's that?' And he realized, as the son of a Marine, his kids didn't understand that, they didn't know what it was."
Now Galati's kids know what the acronym means, as do many more folks across the country. You can see the Freedom Car in Cordele, at Crisp Motorsports Park tomorrow.