Phoebe preps for a COVID-19 vaccine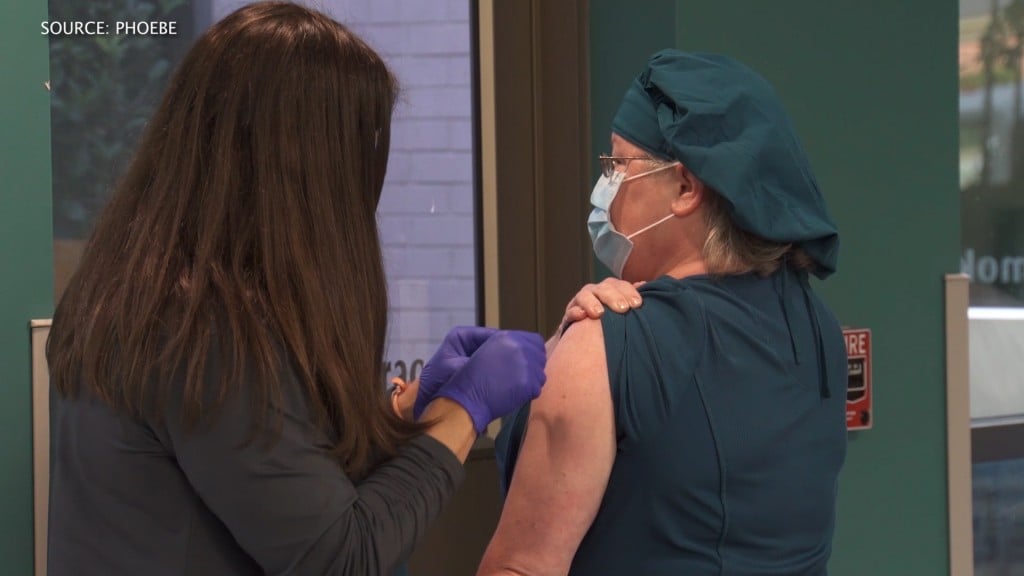 ALBANY, Ga. – In preparation for a COVID-19 vaccine, Phoebe Health Systems is challenging themselves to administer over 5,000 flu vaccines to their employees in 10 days.
In past years, giving the entire Phoebe staff flu vaccines would take over two months. Officials with the hospital say the condensed timeline will prepare the system to quickly vaccinate employees and the public for COVID-19 when a vaccine for the novel virus is available.
"That's the opportunity is to really stress that system of how you go out and vaccinate and so we can really learn what our weaknesses are and when we get the allotment of vaccines, we can do it efficiently, we can do it quickly," says Scott Steiner, Phoebe Putney Health System President & Chief Executive Officer.
In addition to prepping for a COVID-19 vaccine, ensuring phoebe medical staff is protected against influenza as it's peak season is quickly approaching is a top priority.
"We know that generally it takes a couple of weeks after you've received the vaccine to really build up that protective immunity, knowing that COVID-19 is in the community, will continue to be in the community for awhile, we wanted to be as proactive as we can and make sure we have our workforce vaccinated and protected," says Dr. Steven Kitchen, Phoebe Putney Memorial Hospital Chief Medical Officer.
Phoebe has already administered the flu vaccine to over 1000 employees before their designated deadline of october 11. Dr. Kitchen adds the challenge helps position the hospital in the event a covid-19 vaccine becomes available late fall.
"We fully anticipate we will be a big vaccination site. It allows us to kind of gear up for that and make sure we're well positioned to respond if there's a big big demand for the vaccine."
Phoebe has applied with the Georgia Department of Public Health Immunization Program to serve as a COVID-19 pandemic mass vaccination site. With that designation, the state would provide a significant number of vaccines.