Phoebe advances LTACH plan
Phoebe North campus to handle long-term acute care, partners with Affabilis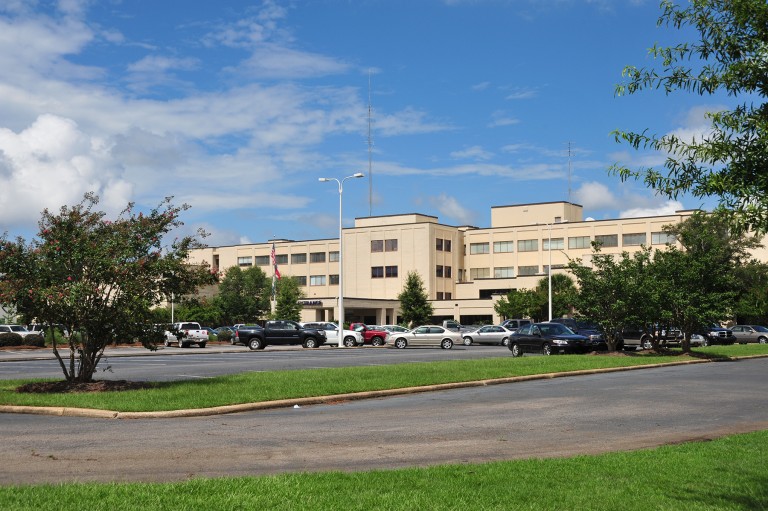 ALBANY, GA – Phoebe plans to transform part of its Phoebe North campus into a long-term acute care hospital (LTACH), filling a significant healthcare need in the community.  "One goal of our Phoebe Focus initiative that we unveiled in 2019 was to use our Phoebe North campus to expand post-acute care services.  Those plans included a long-term treatment facility, so patients would not have to leave Albany for that vital care," said Scott Steiner, Phoebe Putney Health System President & CEO.  "Unfortunately, the pandemic delayed our plans, but – pending approval from the state – these services will soon be available to our community.  Phoebe North is already home to our inpatient rehabilitation department, and we will continue to look for opportunities to expand post-acute care services there and enhance the continuum of care available to our patients."
Phoebe is partnering with Affabilis, a Columbus-based healthcare company that will lease and operate the long-term care facility.  The Phoebe Putney Memorial Hospital (PPMH) Board of Directors approved that lease agreement during its monthly meeting Wednesday.
"We currently operate Columbus Specialty Hospital through a successful partnership with Piedmont Healthcare," said Rodney Franklin, MD, Affabilis CEO.  "We often care for Phoebe patients at our Columbus facility now, but we know the distance can cause challenges for those patients and their families.  We look forward to providing the same compassionate, quality long-term care in Albany at a location that is more convenient for many people in southwest Georgia," Dr. Franklin added.
LTACHs specialize in the care of medically complex, chronically critically ill patients who require ongoing care and whose length of stay is expected by be 25 days or longer.  "Typical LTACH patients no longer need to be in a regular hospital, but they're not well enough to go home, and they generally require a higher level of care than they might receive at a rehabilitation center or skilled nursing facility," said Dianna Grant, MD, Phoebe Putney Health System Chief Medical Officer.
In 2021, PPMH referred 506 patients for care in LTACHs.  Because of multiple obstacles, including lack of available beds and staffing shortages, only 46 of those patients were actually placed in an LTACH.
"There was already a great need for this kind of care in our region, and the pandemic only intensified the demand.  We have cared for hundreds of COVID patients who stayed in our main hospital for weeks – or even months – to receive services, such as intensive respiratory care and extended care to be weaned off ventilators, that could have been delivered in a long-term care environment," Dr. Grant said.
Because LTACHs focus resources on a limited number of specialized treatments with lower overhead costs, they provide more cost-effective care than if the same patients were kept in general acute care hospitals.  They also help hospitals operate more efficiently by avoiding lengthy stays for patients who could be cared for more appropriately in a long-term facility.
"We are not a large corporate entity.  We are a Georgia company with a proven track record of meeting the long-term healthcare needs of patients in our state, and we are excited to partner with Phoebe to expand access to that care.  It is a partnership that makes sense for both organizations, but, more importantly, it will benefit the people in and around Albany," Dr. Franklin said.
The plan is to convert around 20,000 square feet of space on the third floor of Phoebe North into a 24-bed LTACH.  Facility upgrades and the necessary licensing and approval process could take up to 18 months, so the new hospital should be ready to accept patients by the end of 2023.