Pet of the Day: Layla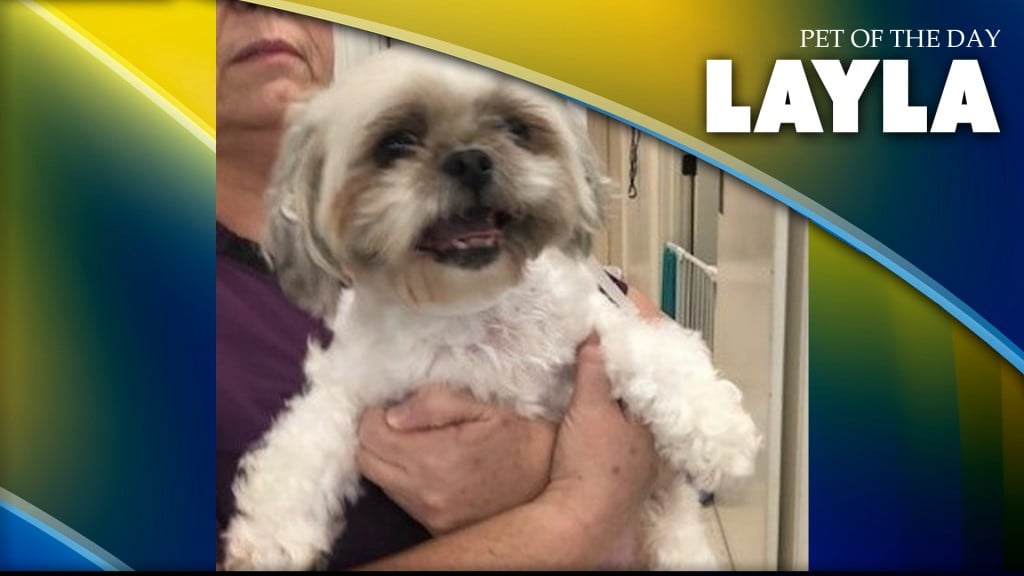 DOUGLAS, GA – Layla is our pet of the day.
A Shih Tzu around 8-9 years old, Layla was surrendered by her owners as they felt they no longer had the time to give her the attention she deserves.
Layla is very friendly and well socialized. She would be great in a home looking for a sweet, well-behaved lap dog. She prefers any other animals in the home to be calm; children who are quiet and gentle would be okay as well. She'll take all the cuddles she can get!
She is in very good health – her fur, eyes, ears and teeth are all in good shape. She is up to date with shots, spayed, negative for heartworms and on prevention and housebroken. She is even hypoallergenic! All in all, she would make a wonderful addition to any family.
Should you like to adopt Layla, please contact the Humane Society of Terrell County at hstcoinfo@gmail.com or call 229-995-7875. Tell them South Georgia Television News sent you!