Pet of the Day – Charlie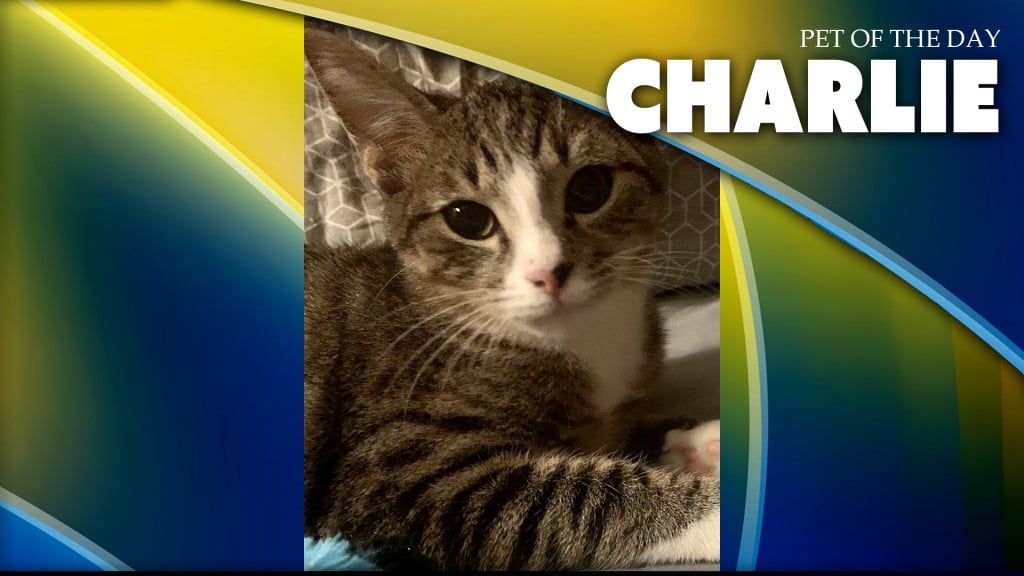 DAWSON, GA – Today's pet is described as an "epic cuddle bug." He has transformed completely since he entered the shelter.
Terrified and unsocial, he spit and hissed for a good 4 to 5 weeks. Once he discovered treats and toys, he decided that people were alright!
Now this little guy is all about being in your lap; he has no respect for your personal space whatsoever!
True to cat laws, he requires pets, love and stalking. Time is irrelevant and you'll be as likely to be asked to play at 2 in the morning as you would at 2 in the afternoon.
Based on his personality, he should be fine around dogs and calmer children. He's looking for a forever lap to snuggle…could yours be the one?
To meet this little cutie, contact the Humane Society of Terrell County at 229-995-7845. Tell them you found your new furbaby at South Georgia Television!